VIRTUAL EXHIBITION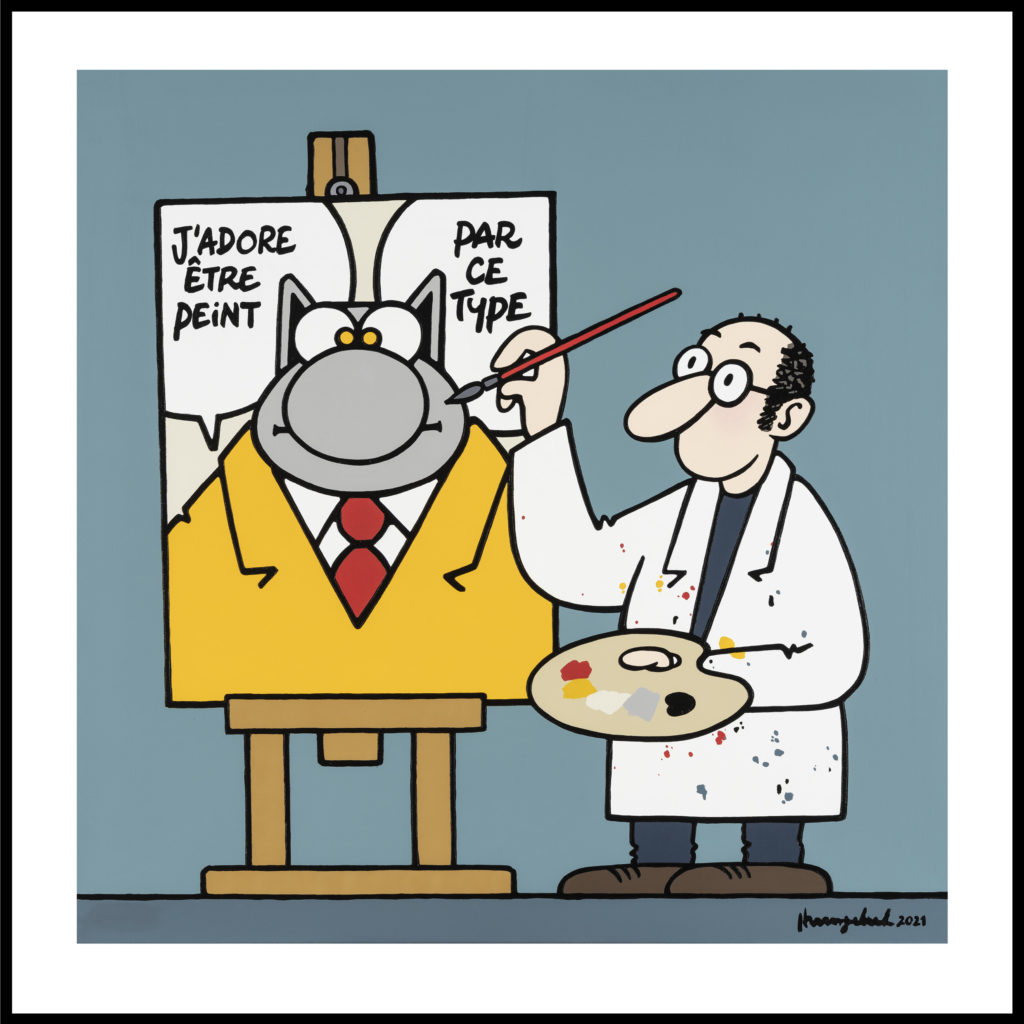 " I love being painted by this guy "
The general public is less familiar with Philippe Geluck's work as a painter than with his drawings in the press or comic books. And yet, it was after seeing several of his exhibitions in galleries that Luc Honorez (the journalist who brought him to the Belgian newspaper Le Soir to create Le Chat in 1983) was enthusiastic with Geluck's use of black humour and delicate tones in his watercolours.
In 1991, when Le Chat was 8 years old, a modern art gallery in Brussels asked Geluck to exhibit originals, objects, and paintings based on his now cult character. The artist began to paint very large acrylic paintings which obviously delighted the collectors. This was the starting point of a career. And since then, the artist has never stopped painting and sculpting.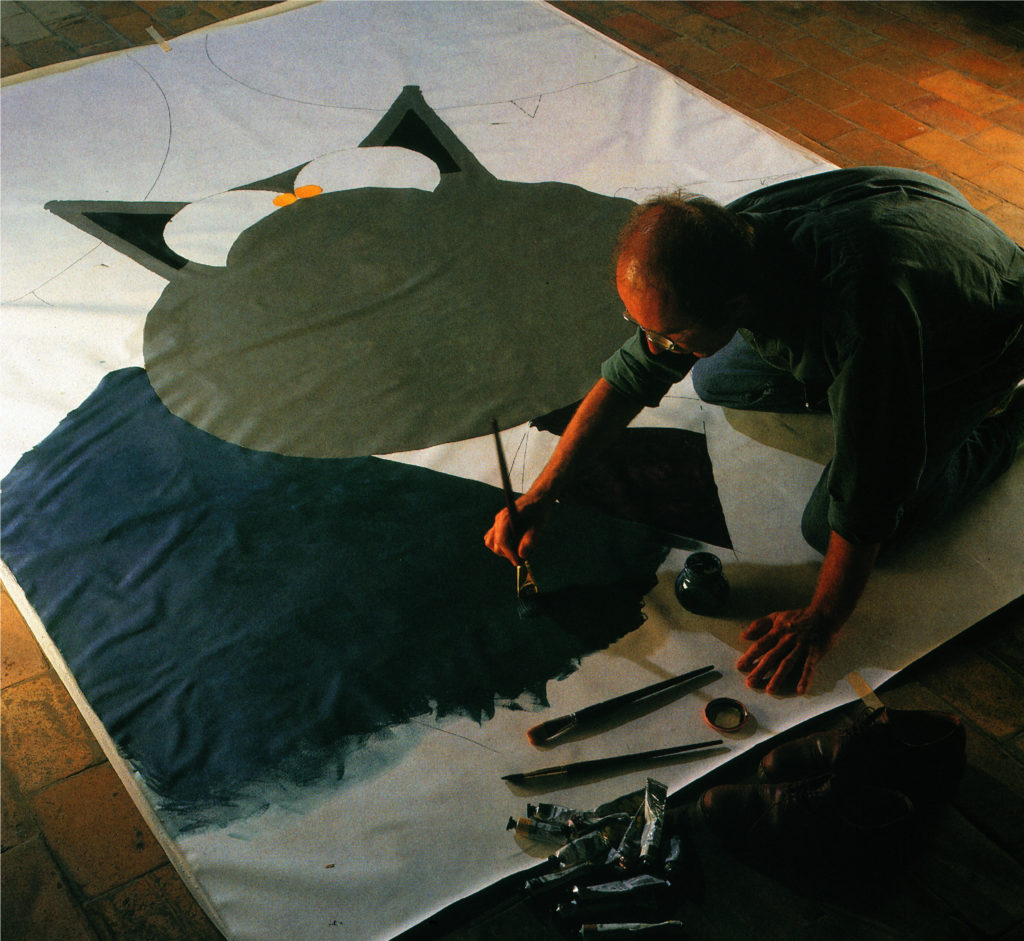 Since 1972, Geluck has participated in about thirty group exhibitions and his work has been shown in about forty solo exhibitions, but you can find the complete list here.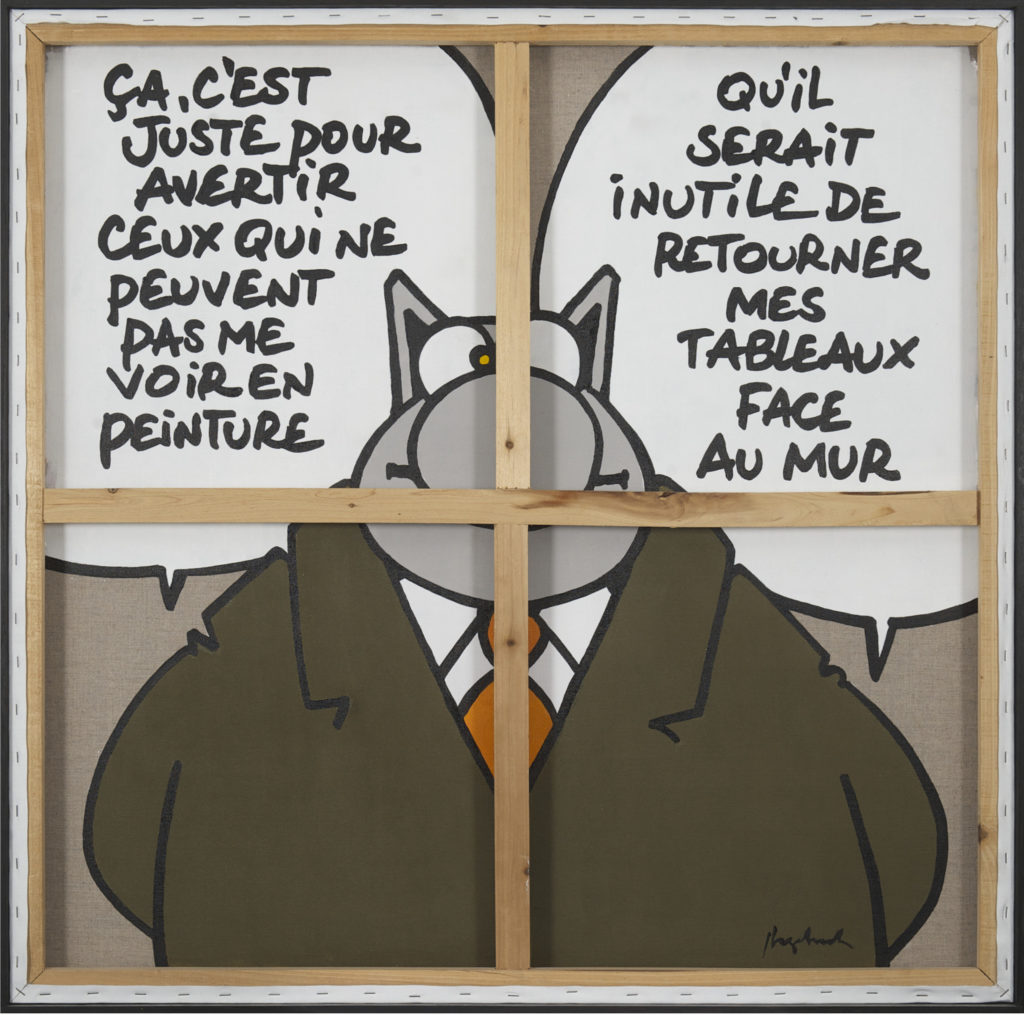 Since then, Geluck has produced hundreds of paintings and two dozen sculptures which, when enlarged, will form the exhibition Le Chat déambule.
Since the opening on the Champs-Elysées at the end of March 2021, galleries have offered the public an exhibition of the author's pictorial work. Le Chat à Matignon, in Paris; Le Chat aux Grands-Hommes, in Bordeaux; Caen Le Chat s'expose, in Normandy…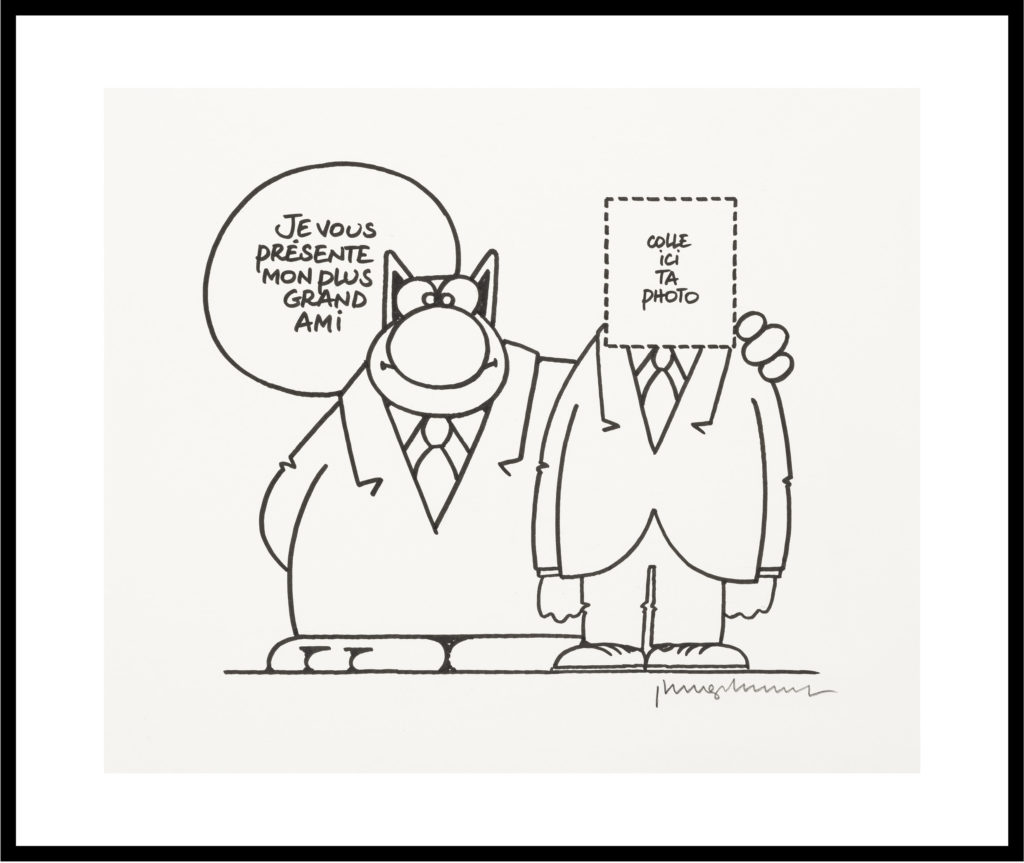 " Let me introduce you to my very best friend
Stick your photo here "
We are therefore particularly pleased to present some images, silkscreens, and paintings through this mobile app.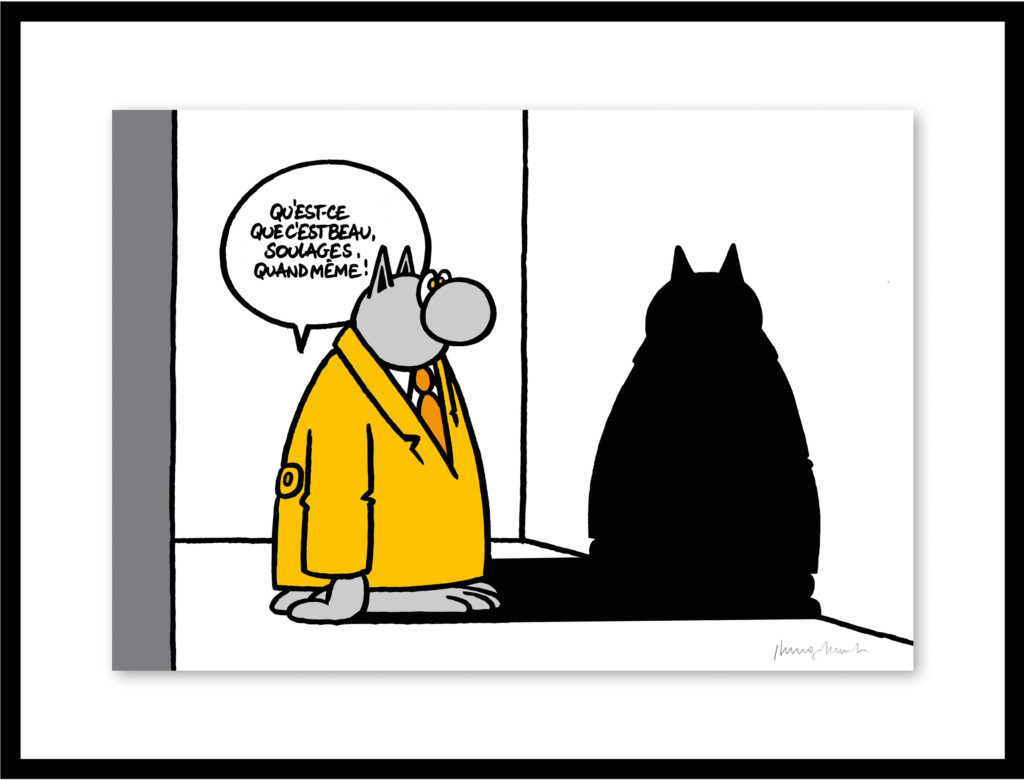 Geluck has fun paying tribute to, parodying, and commenting on the work of his illustrious fellow artists. When Le Cat talks about art, Picasso, Buren, Soulages, César, and a few others are never far away…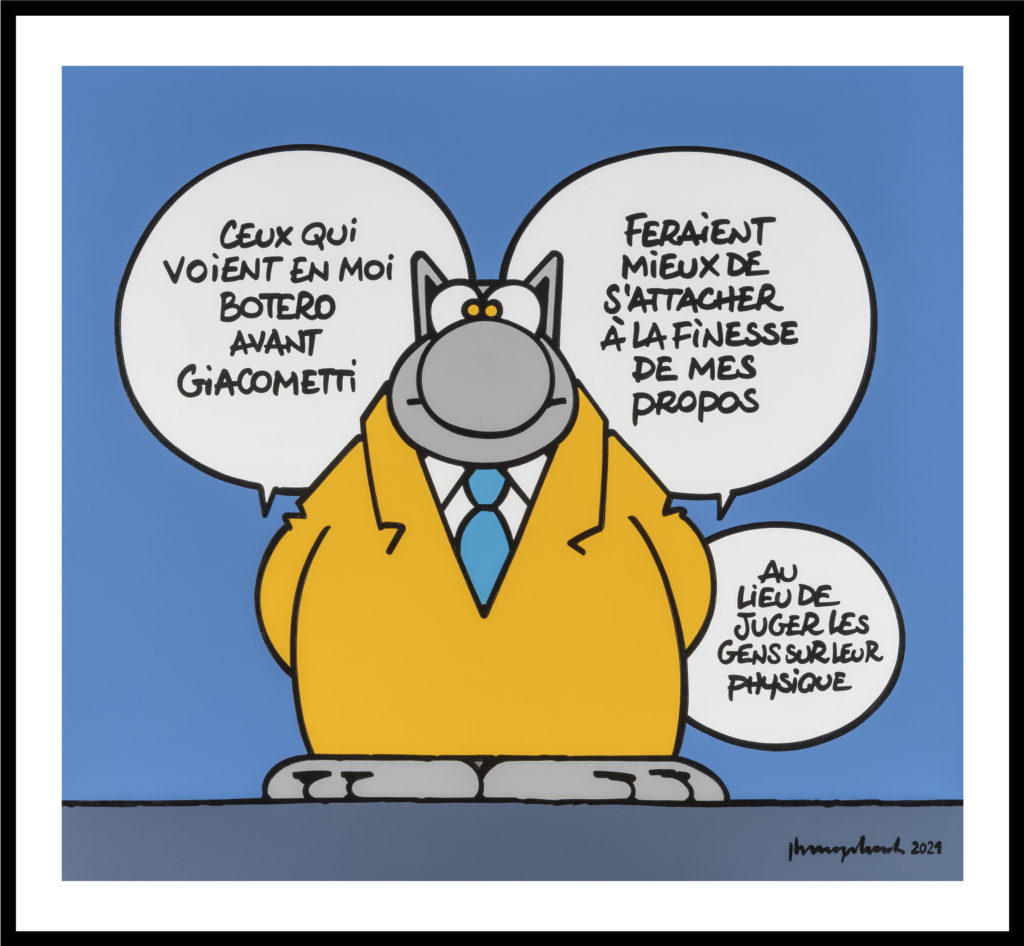 " When they see me, those who think of Botero rather than Giacometti
Would do well to look at the finesse of my words
Rather than judging people by their physical appearance "
Come on, one more for the road! Only because it's you…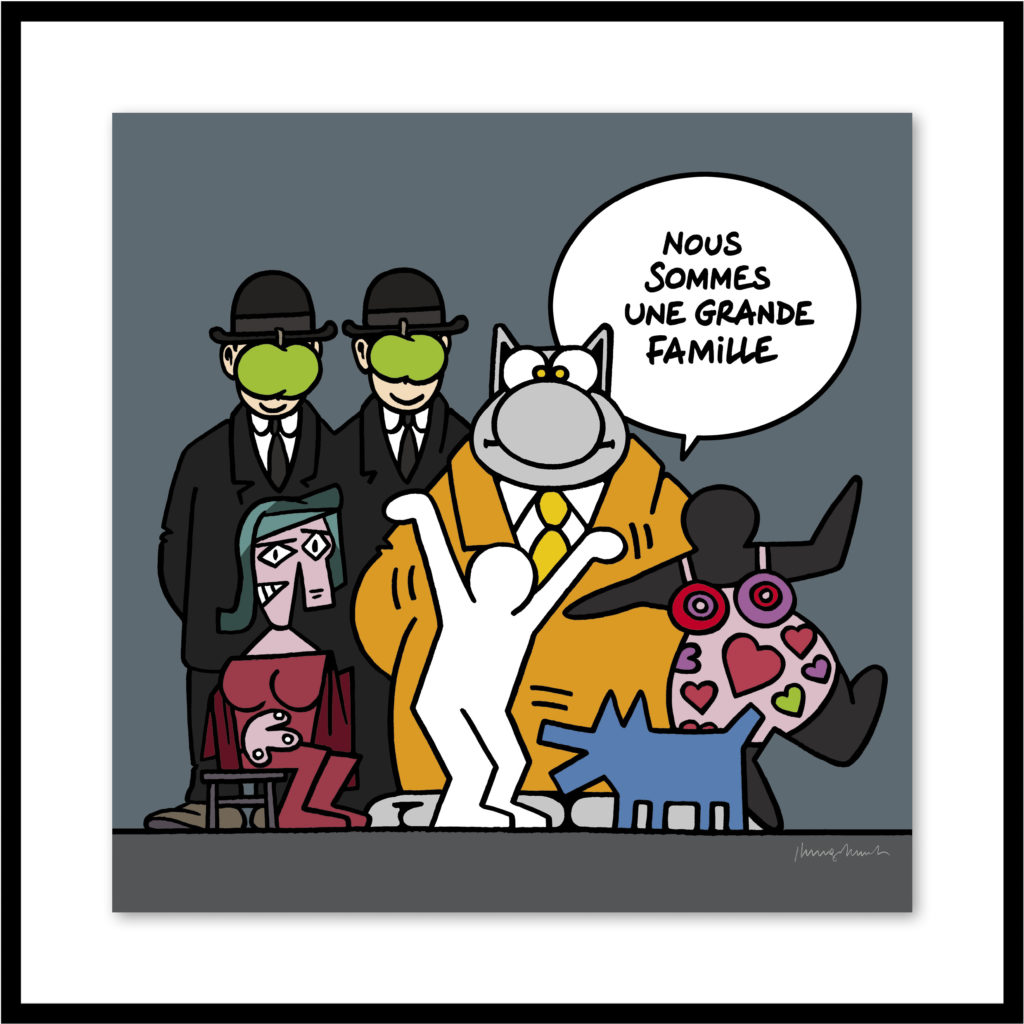 " We're just one big happy family "
For more information on the statues and other works: kat@geluck.com