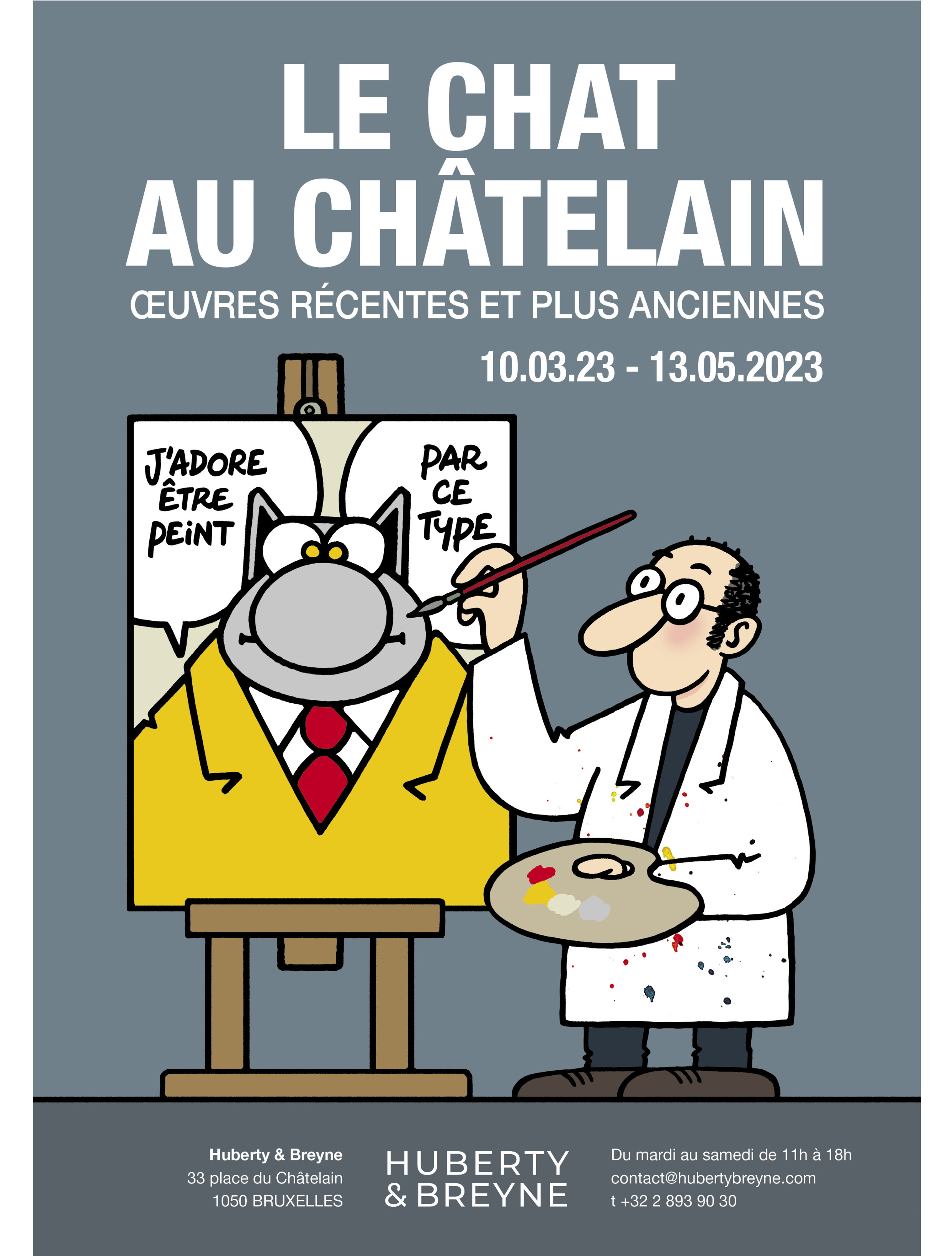 Geluck has a long-standing relationship with Huberty&Breyne Gallery. They have worked together on many prestigious art fairs in Belgium and France such as the BRAFA, Art Paris and Art Elysées. Philippe Geluck has also presented important exhibitions in their galleries in the rue Saint-Honoré and the avenue Matignon in Paris.
Here in Brussels, while the 22 Bronze Cats stay in the Parc de Bruxelles, Philippe Geluck presents an ample exhibition in their gallery located at 33, place du Châtelain. What will we discover this time?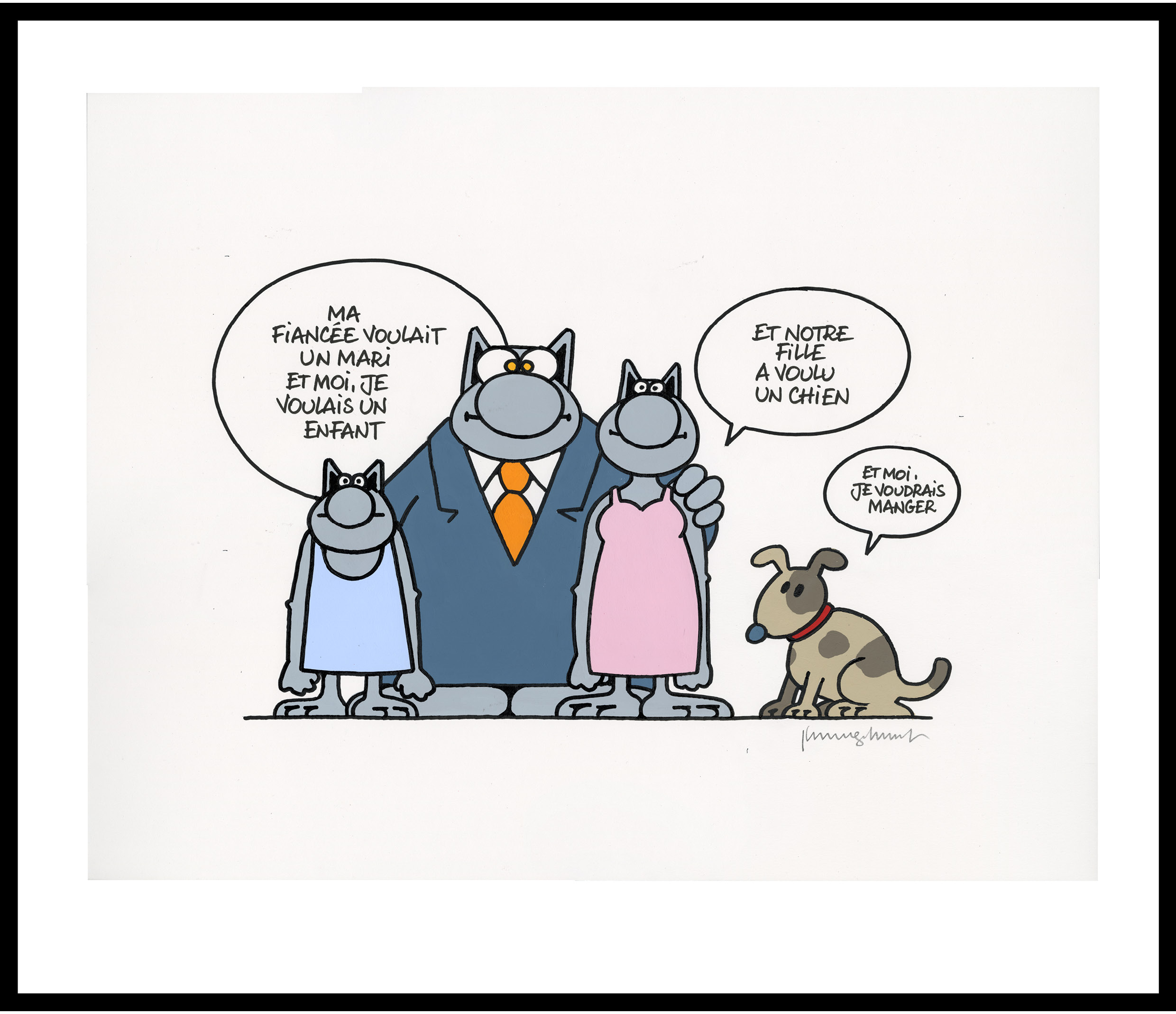 Recent works: some new Indian ink drawings (above), acrylic paintings and small version (in resin) of the tall bronzes (below) and, of course, print screens, and limited and numbered editions…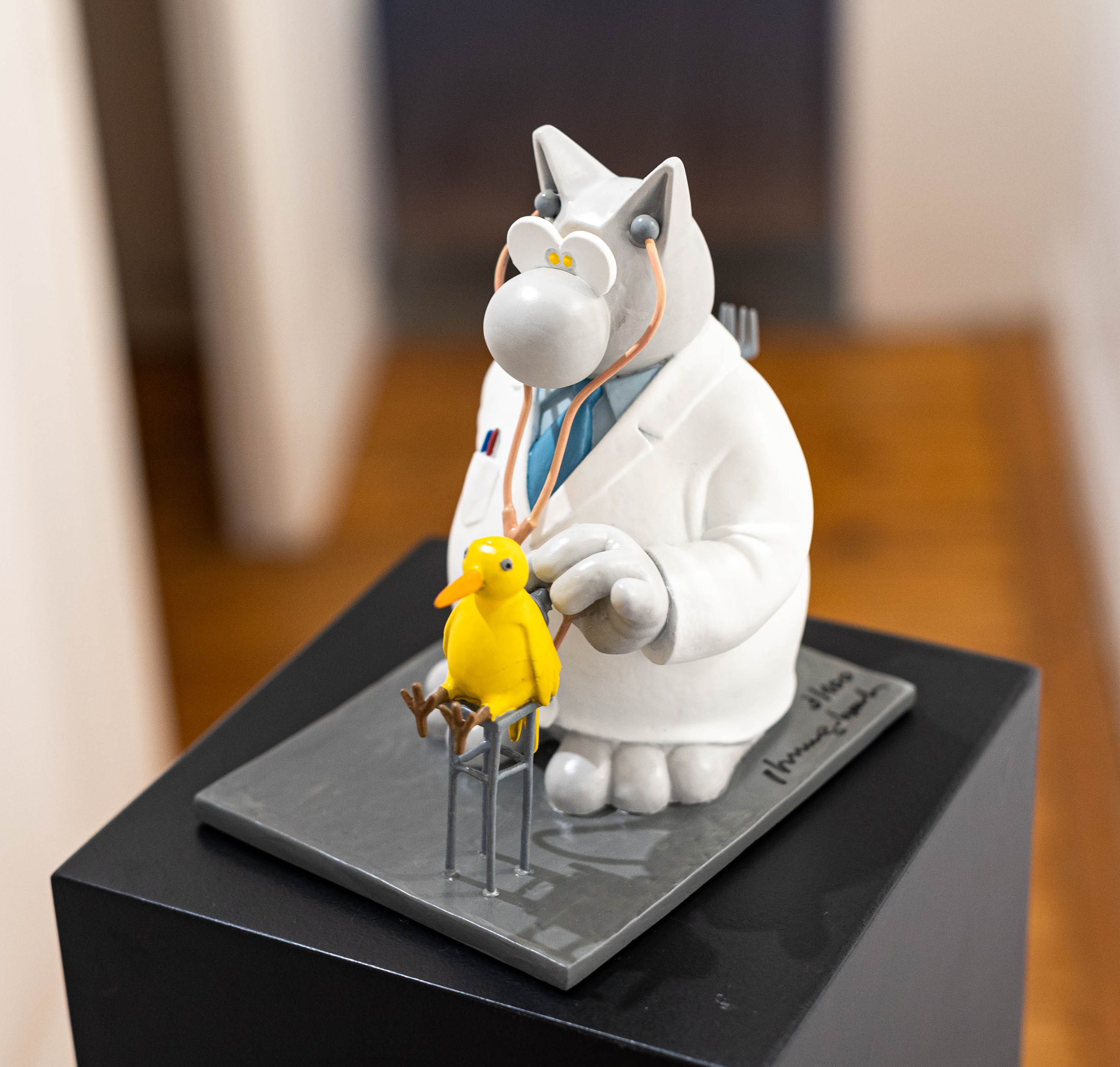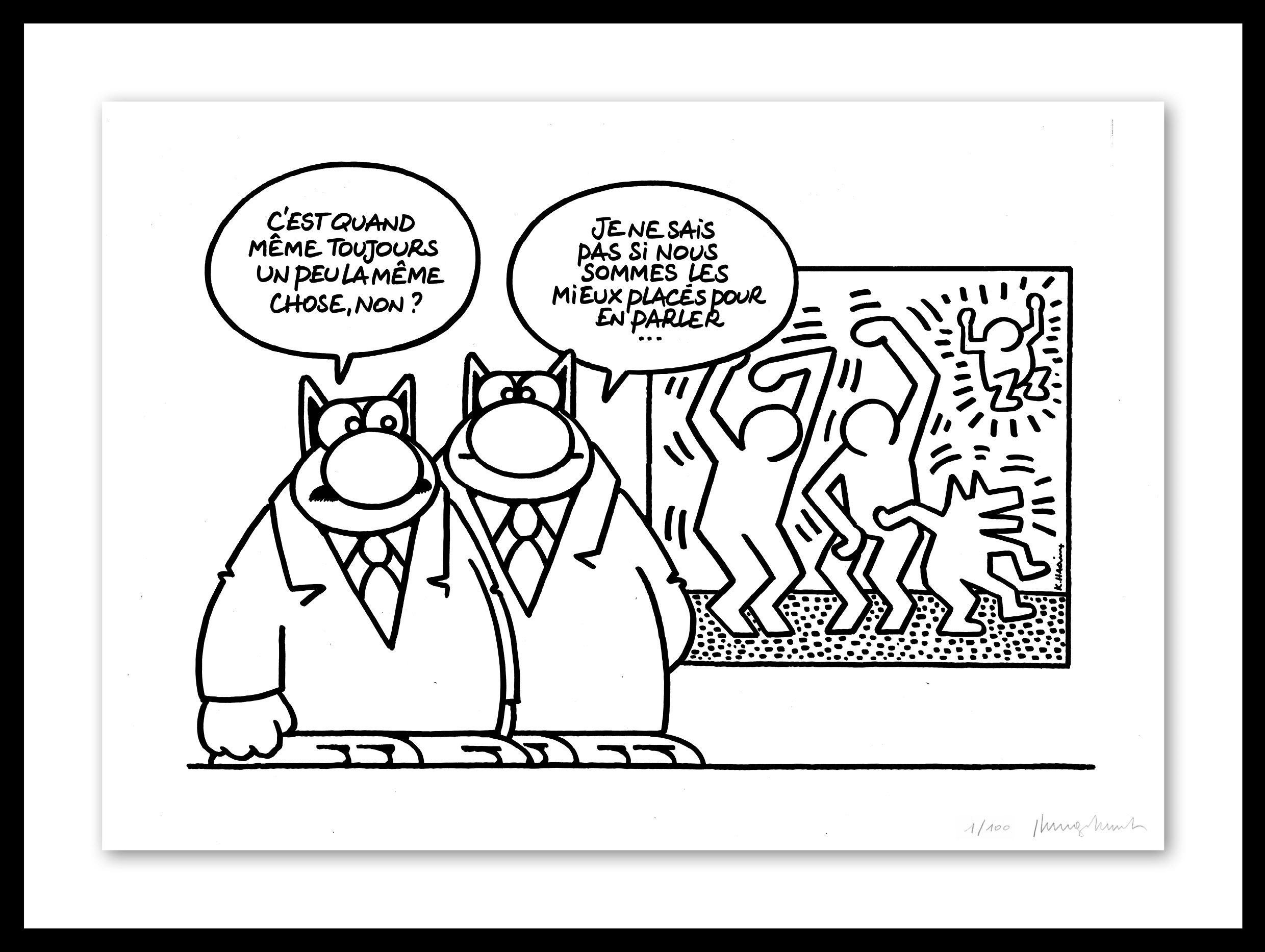 But also older pieces that we look forward to seeing again.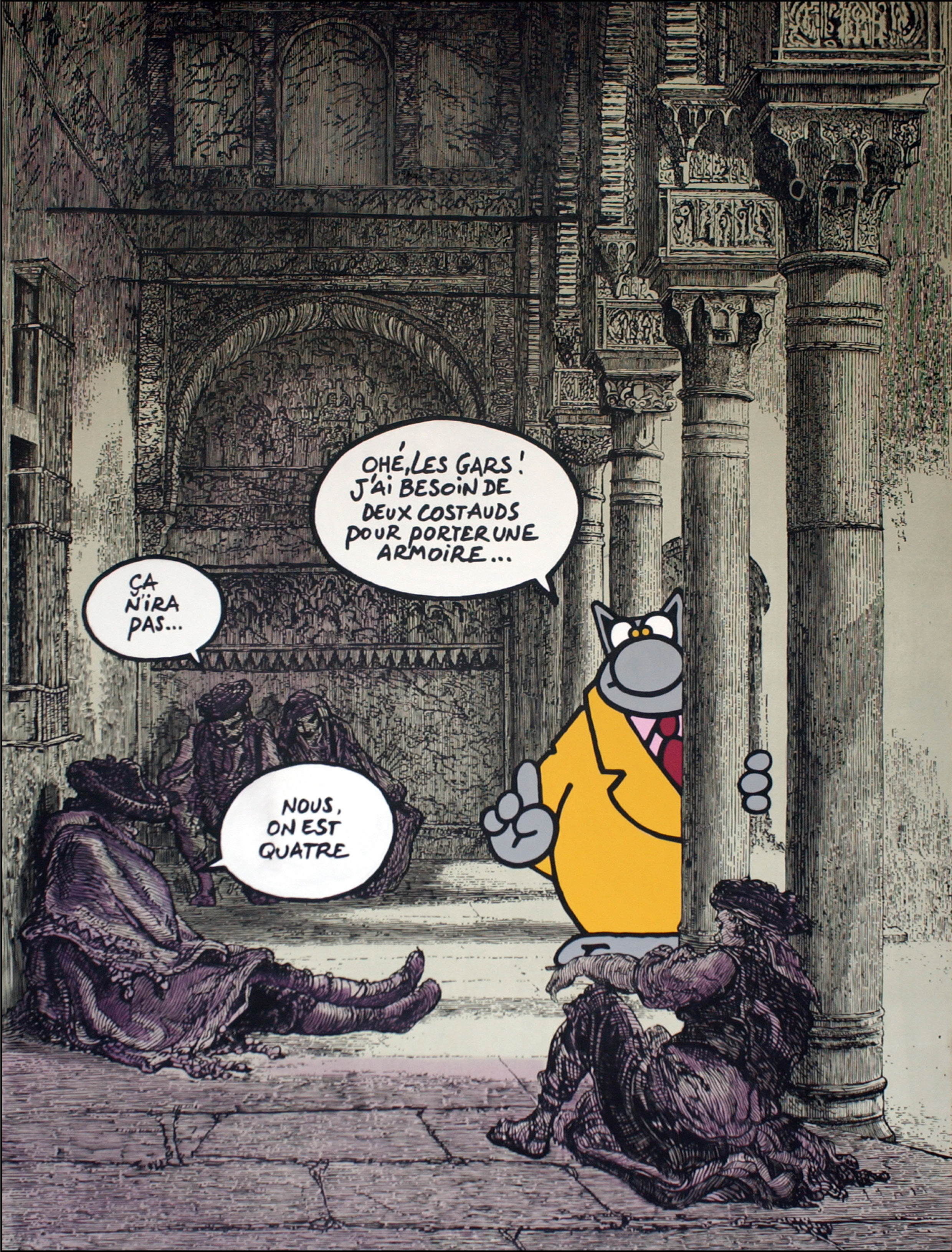 From March 10, you will also see – a world premiere! –  the 21st bronze sculpture in its original size: 'One Two Tree'. The monumental version (2m on a plinth) has joined the 20 others in the Royal Park.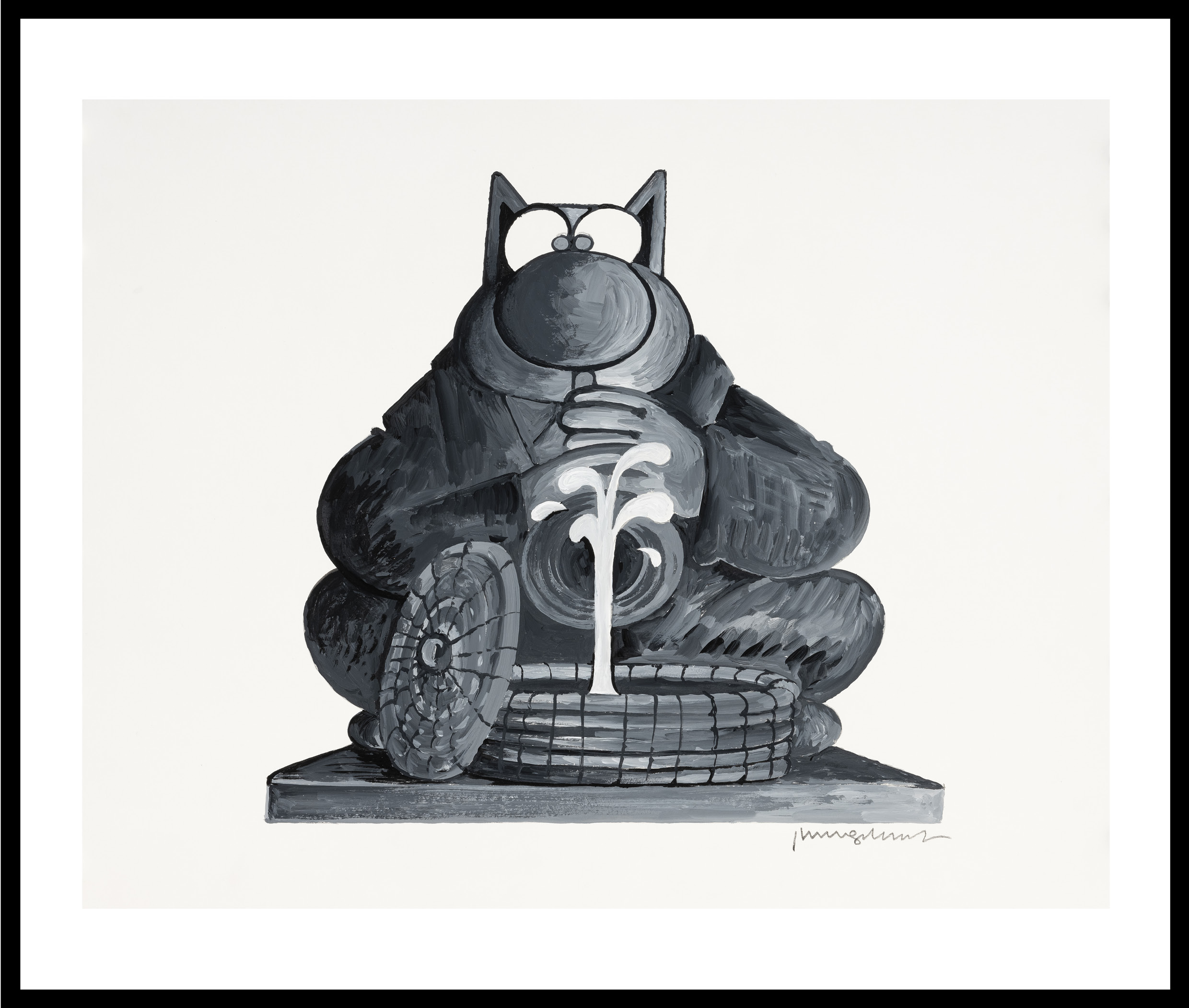 "Le Chat au Châtelain" will also be an opportunity to discover in real life how the 20 (no, now 22!) bronze Giants were made through the eye of photographer Thomas Van Den Driessche, who has been following this great adventure Le Cat Walks since the beginning.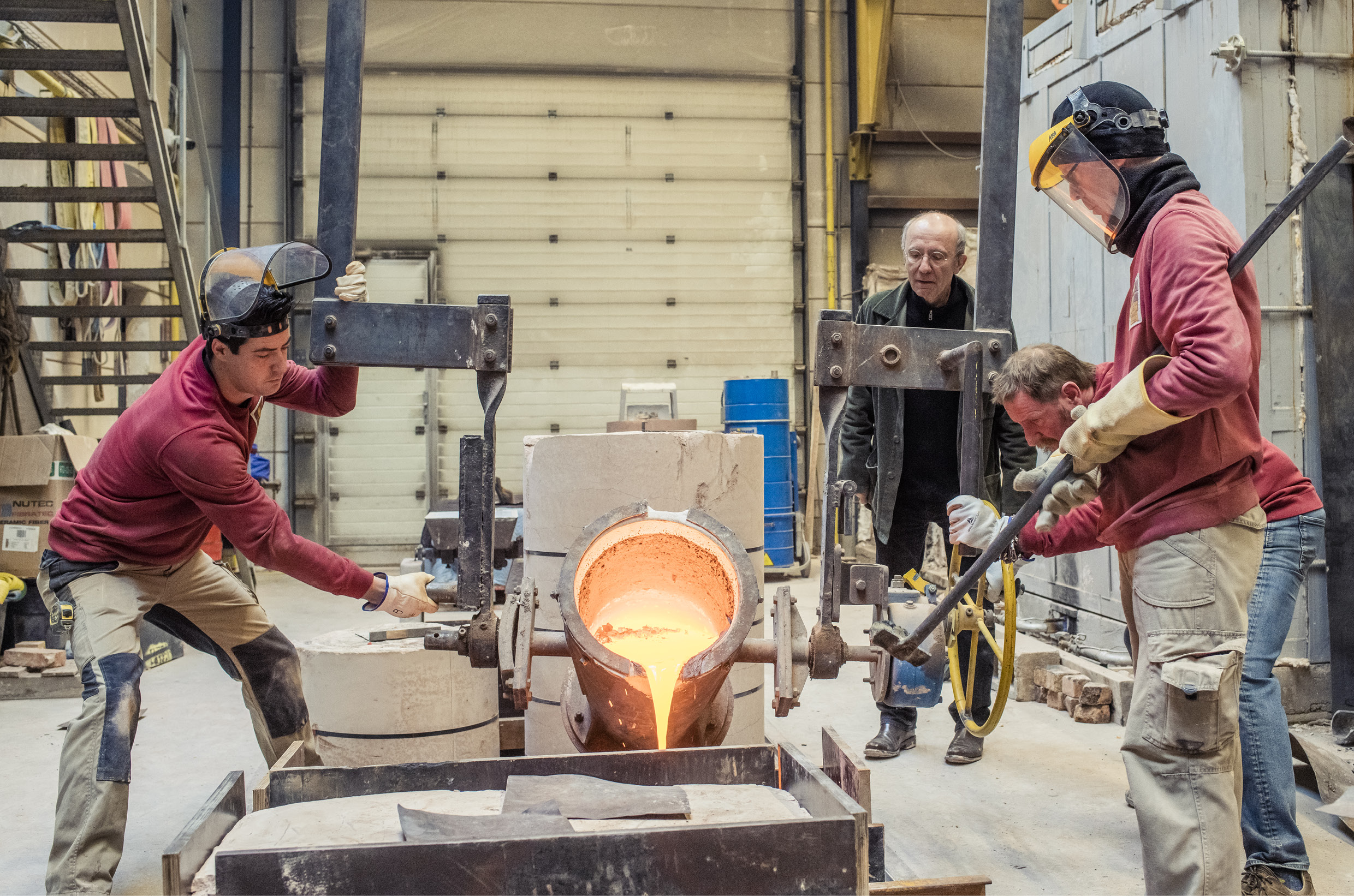 And! Philippe Geluck also has a surprise in store for the young public with paintings hung at children's eye level, created especially for them. If they are 12 years old or younger, they can buy one of these works (18×24) for the exorbitant price of €20, provided that they buy it with their own money. (Maximum one painting per child).
Phew! And what else? Well, go to Place du Chatelain, since we're going to stop putting these beautiful images on the app. An exhibition is not intended to be viewed on a screen but should be visited. And the works are so much more beautiful in real life than in photos!