LE CAT IN THE PAPER

Narcissus is watching you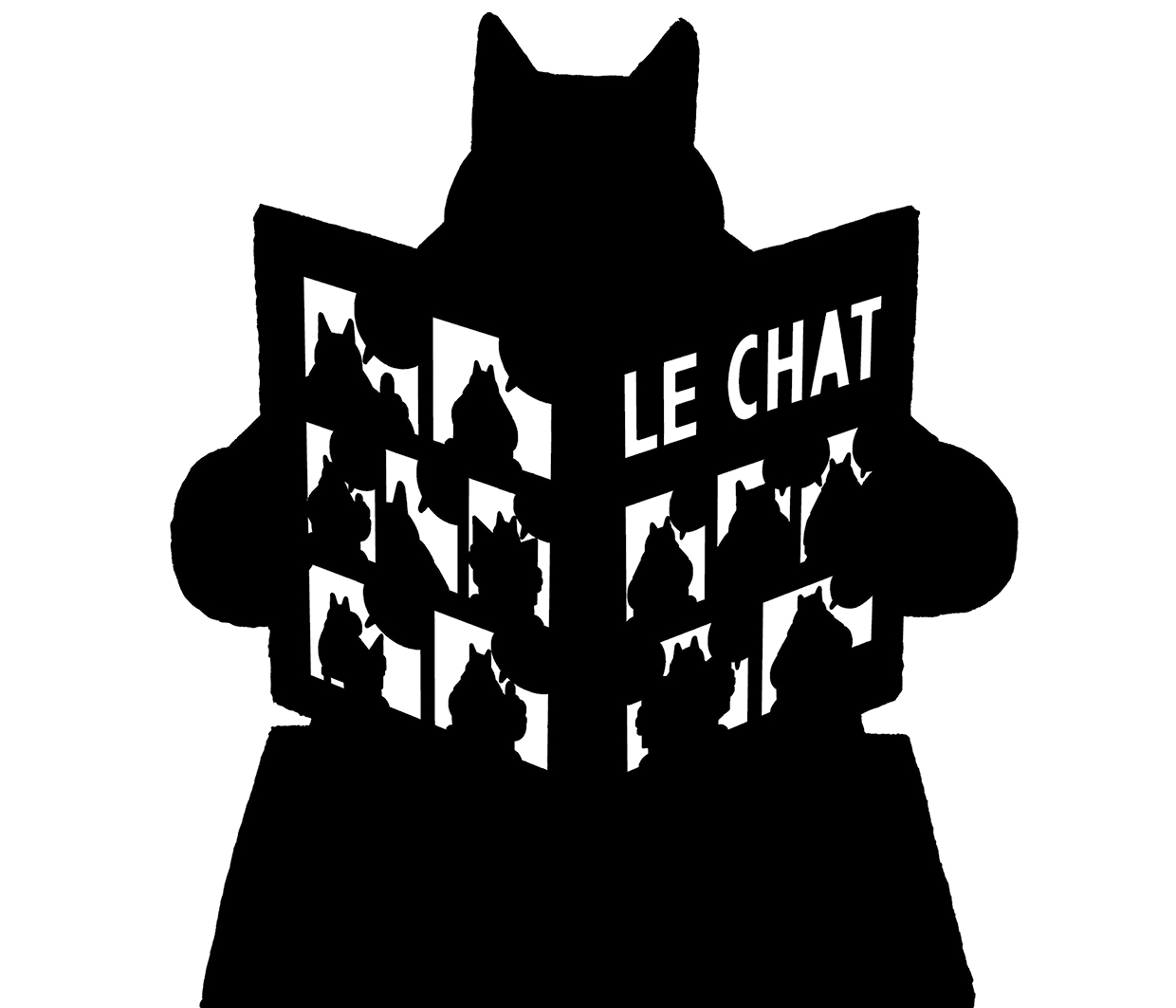 Le Cat was born in a newspaper in 1983. It was Le Soir, the largest Belgian daily with an impressive circulation. He appeared there for three decades, before spreading his paws into the Swiss, French and international press.

They used to wrap your fish

in newspaper
But nowadays, the press is doing badly and papers are dying off one by one


Same thing with fish actually …

so basically the whole thing is pretty well coordinated …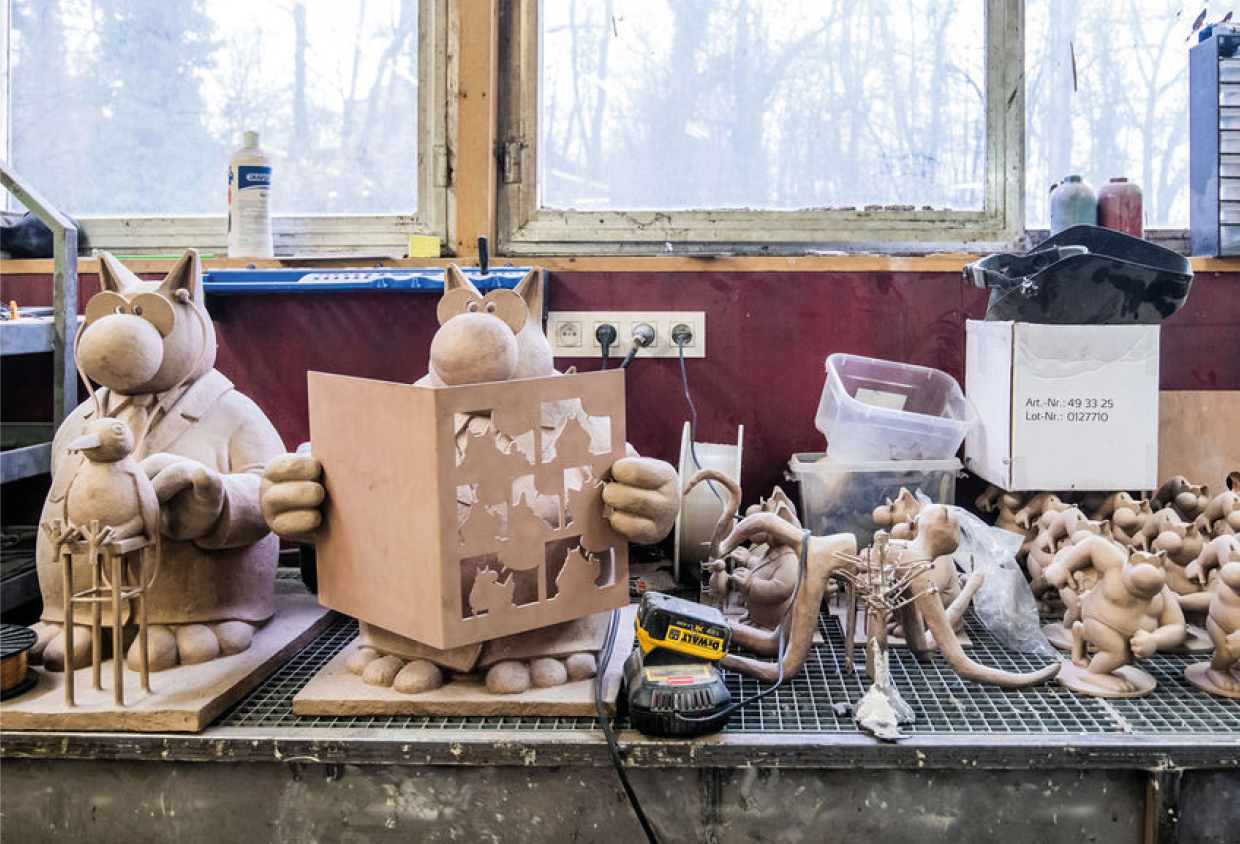 Many years later, Geluck created 'Le Cat in the Paper' for a charity gala. To raise money for the Erasmus Fund for scientific research, the artist made several copies of this sculpture in resin and gave them to famous artist friends, asking them to customise them as they pleased.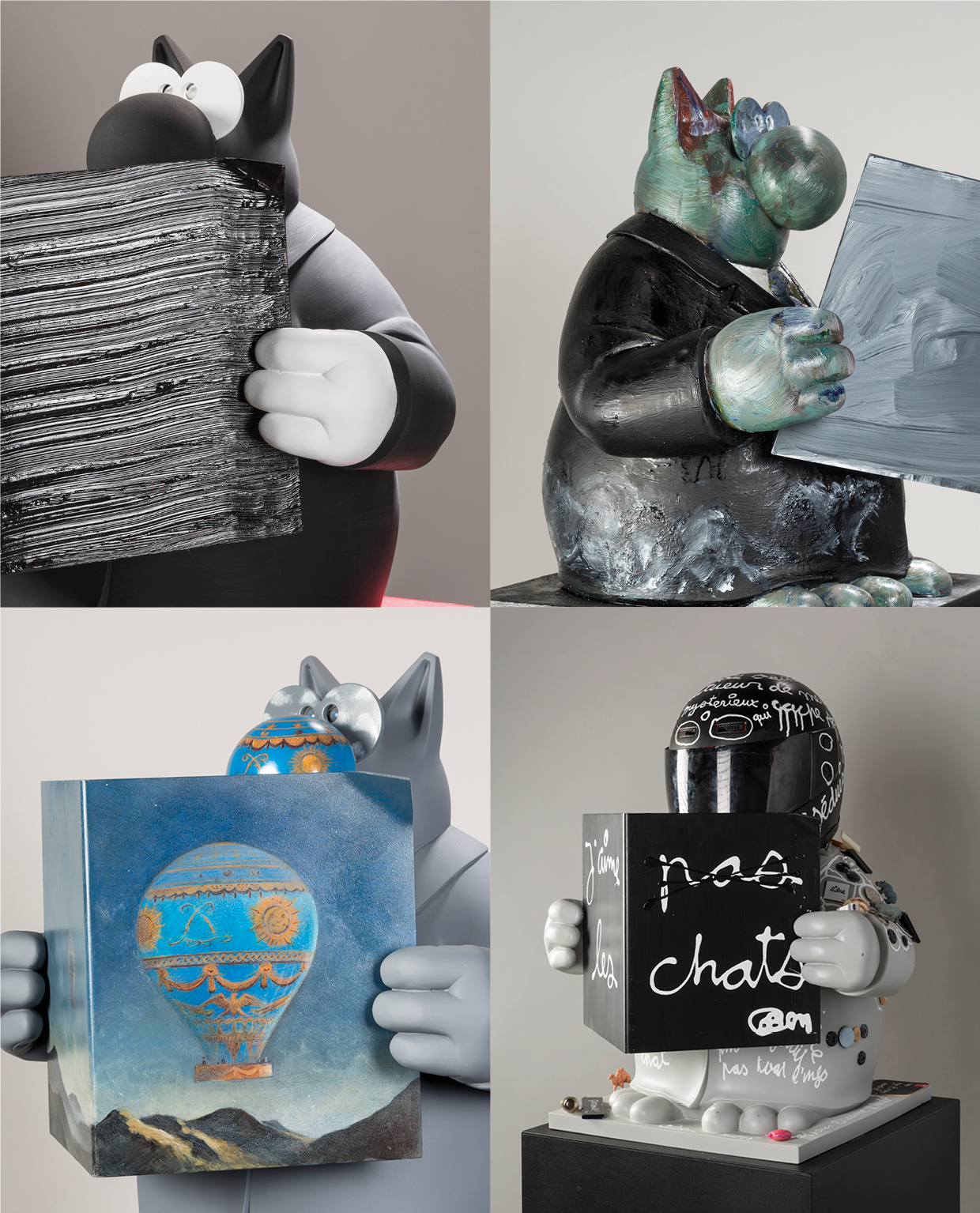 Soulages, Yan Pei-ming, Schuiten, Ben and 10 more agreed enthusiastically. The sale of these works at auction raised nearly a million euros for research. It's a great story, and you can find it in the special edition of Geo Art magazine ("Le Chat prend la pose") dedicated to Le Cat Walks.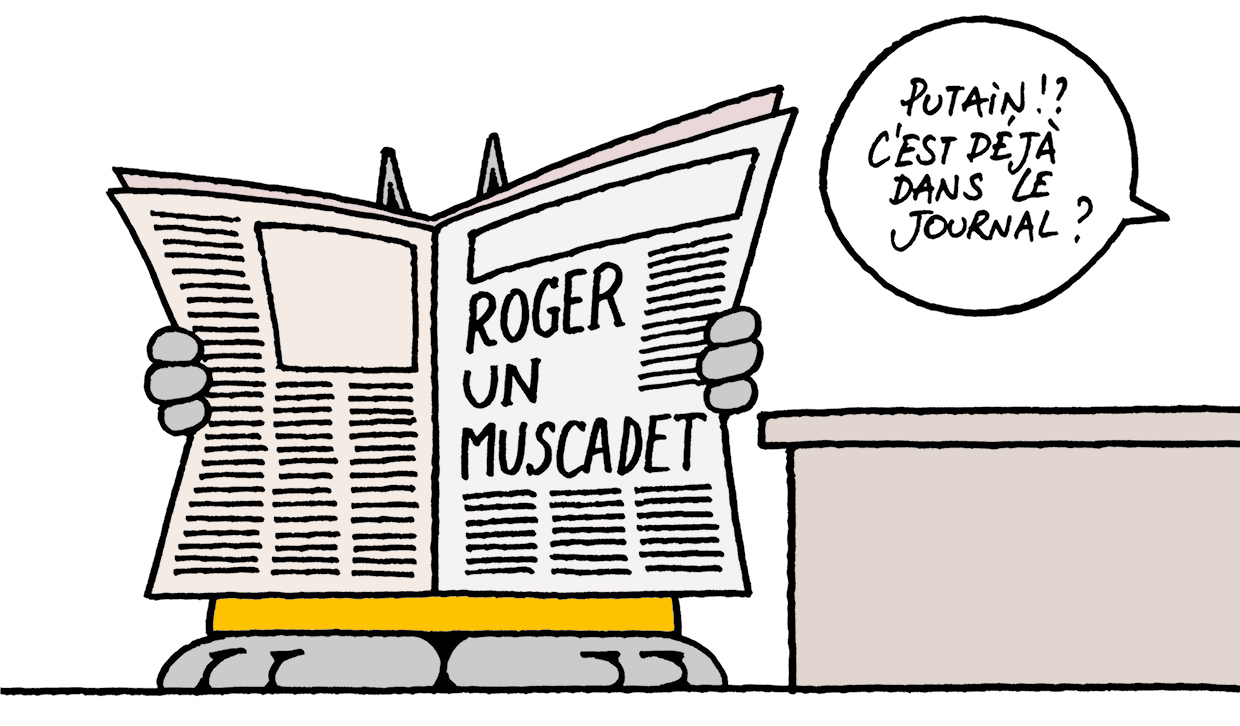 Roger, a muscadet

 Oh my God!? Is it in the paper already?
–  Philippe Geluck on stage –