LIKE A MOUSE ON THE WIRE
He tries in his way to be free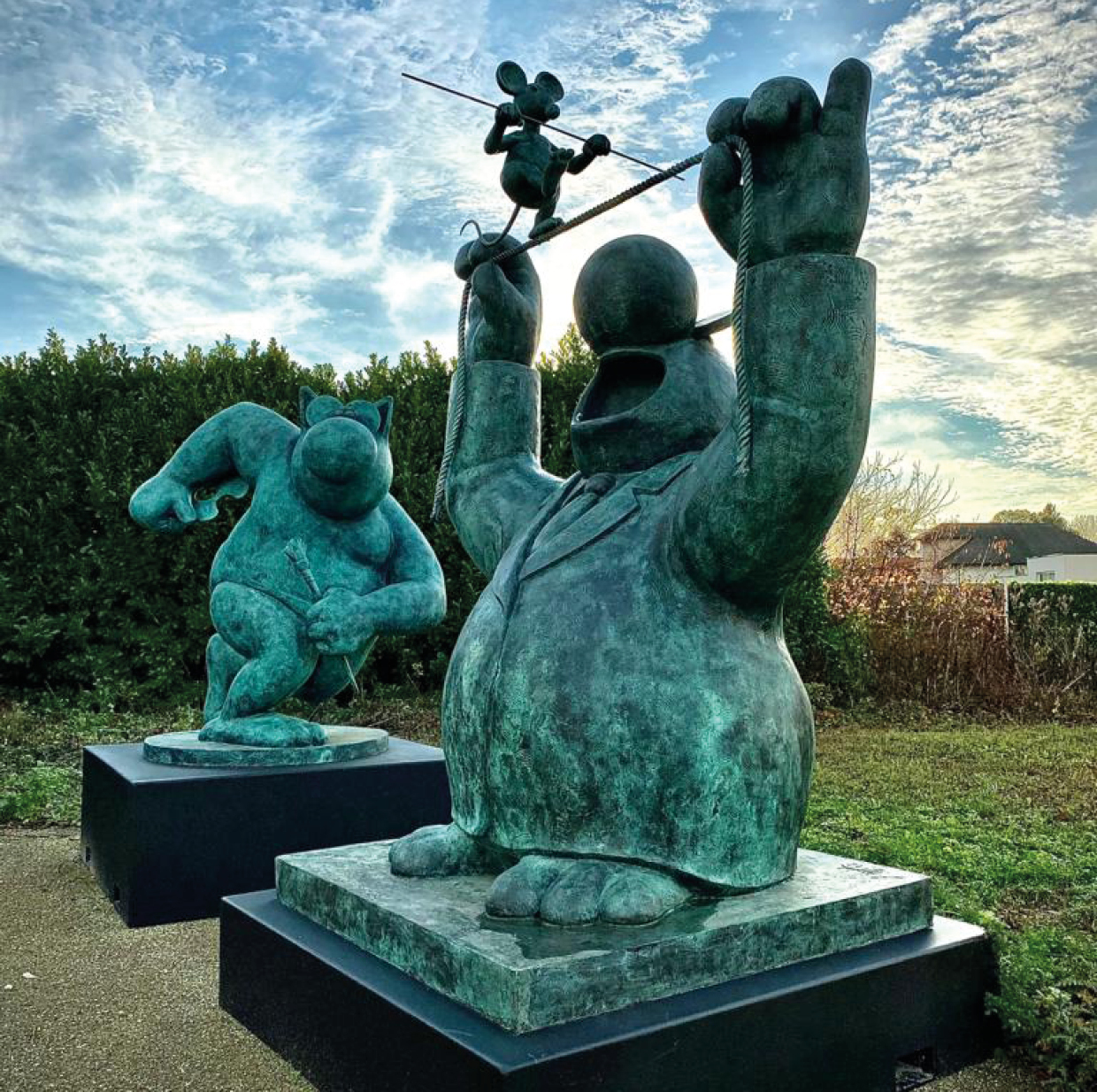 This is probably the most impressive sculpture in the series, but that's not the only difference with the others. Here, Le Cat's mouth is wide open. Throughout his albums, we have seen him burst out laughing, roll around on the floor, or laugh till his sides almost cracked. But in these cases, Le Cat was drawn and not sculpted.

"Sorry … But I really think I'm funny. It'll pass … "
Here, it's different – there is suddenly an extra dimension (and not just the third). There is the enormous, threatening mouth, which has no teeth.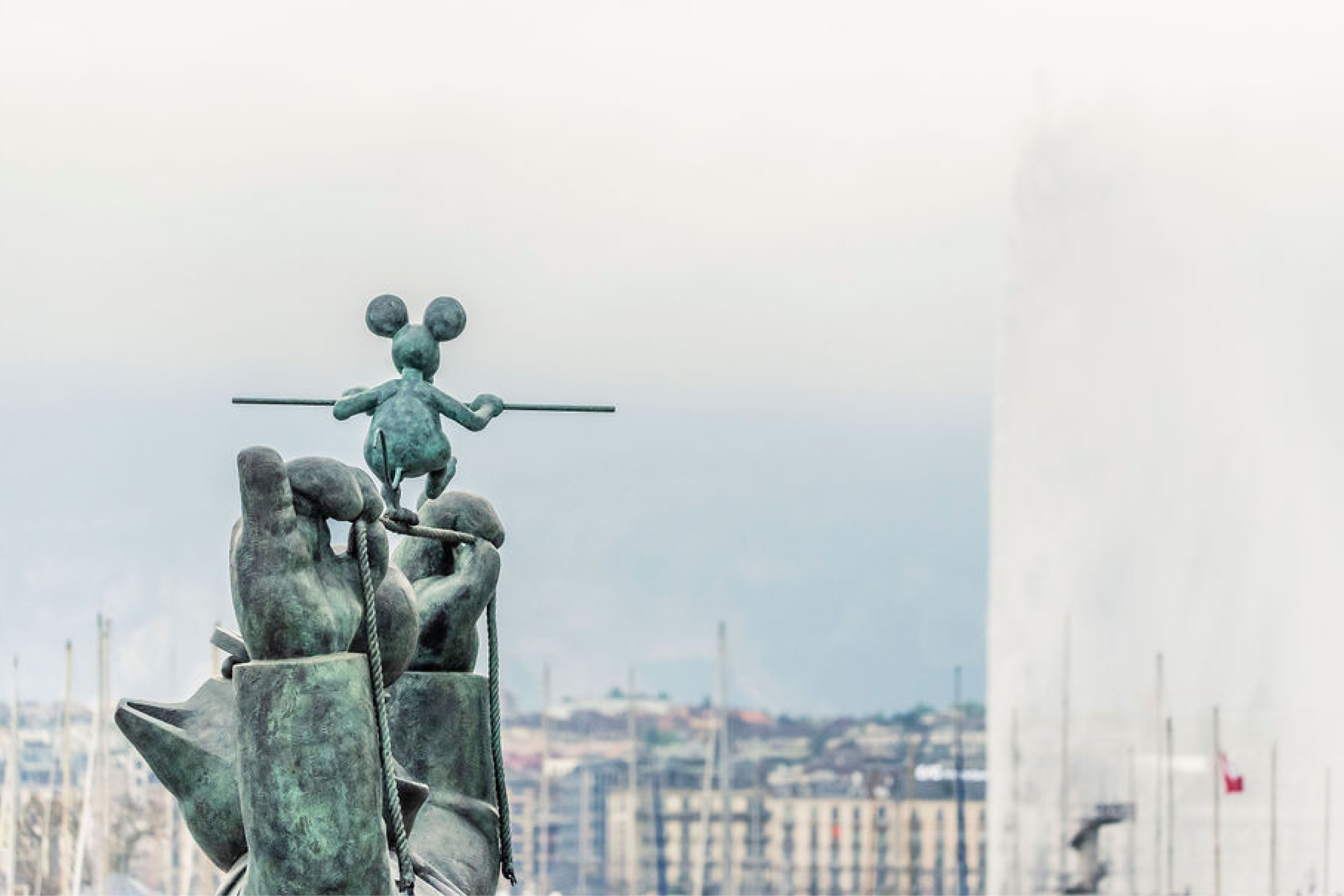 The secret dream of the artist is that during the exhibition – it is outdoors, remember – birds will come from time to time and perch on the wire to keep the poor mouse company.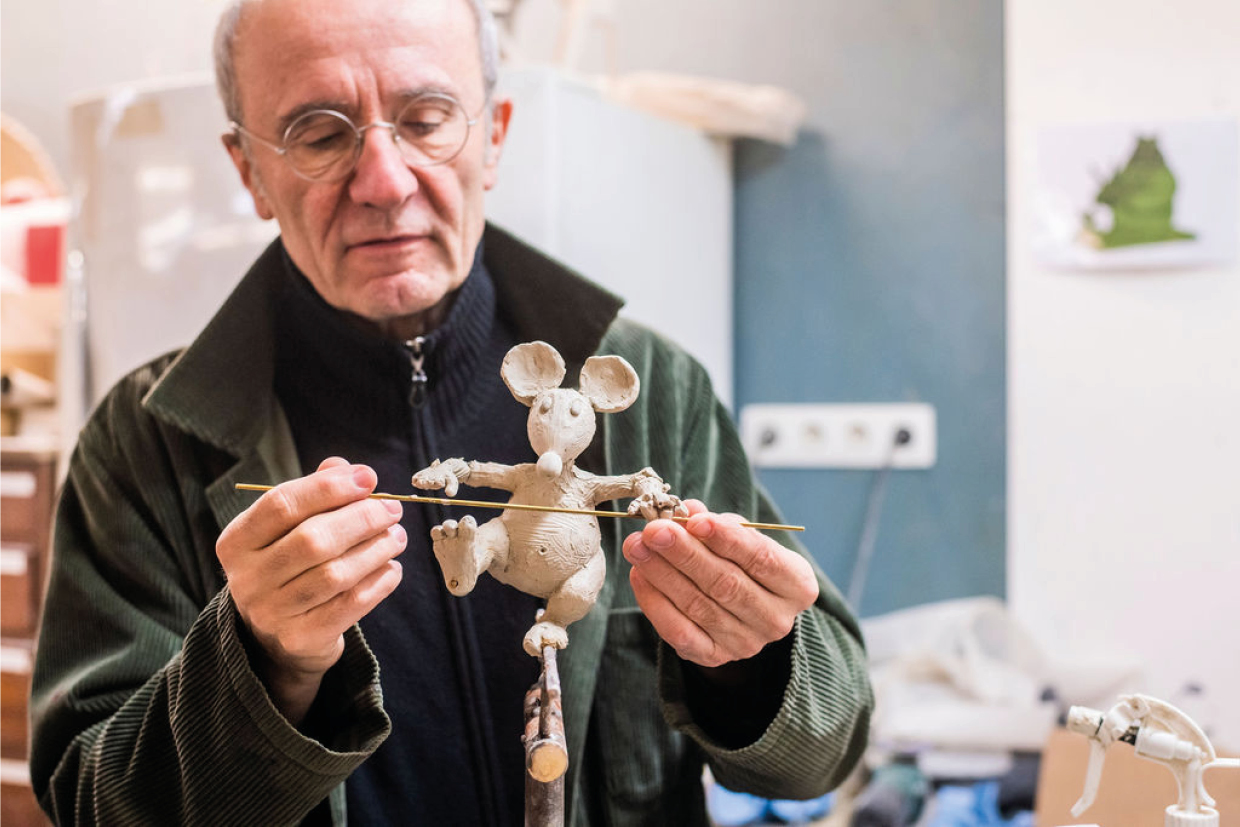 – How to make Le Cat… in 300 ways –