ONE, TWO, TREE
You know this old saying, 'A tree is known by its fruit'?
As the author reveals in the audio commentary at the bottom of this page, it was his personal enemy Jair Bolsonaro who inspired this sculpture. If you want to know why, just listen to the thingy.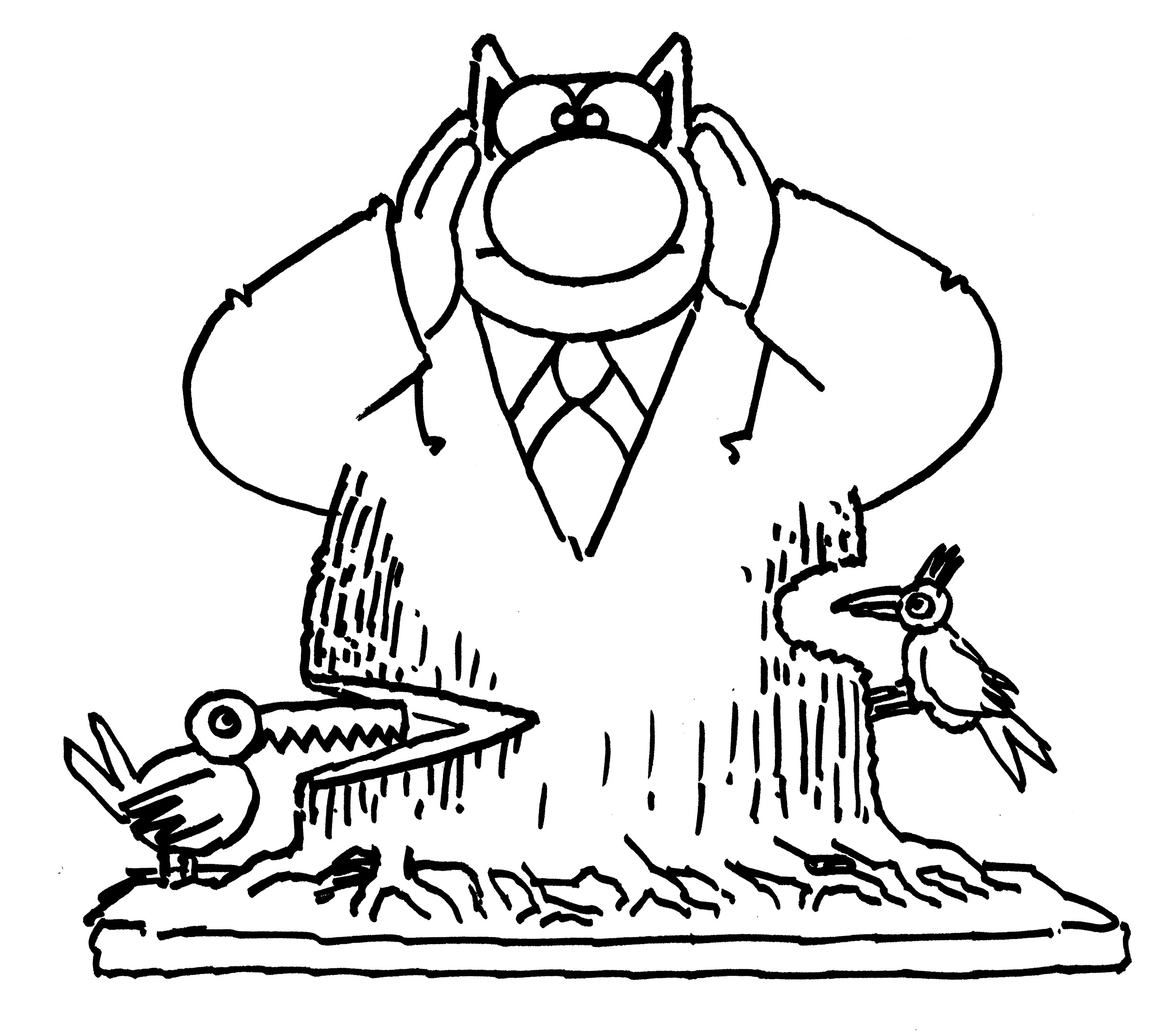 We've known that Geluck has been raising concerns about environmental issues for a long time. Le Cat has already sound the alarm through his appearances in the print media and his views are often repeated throughout his comic books.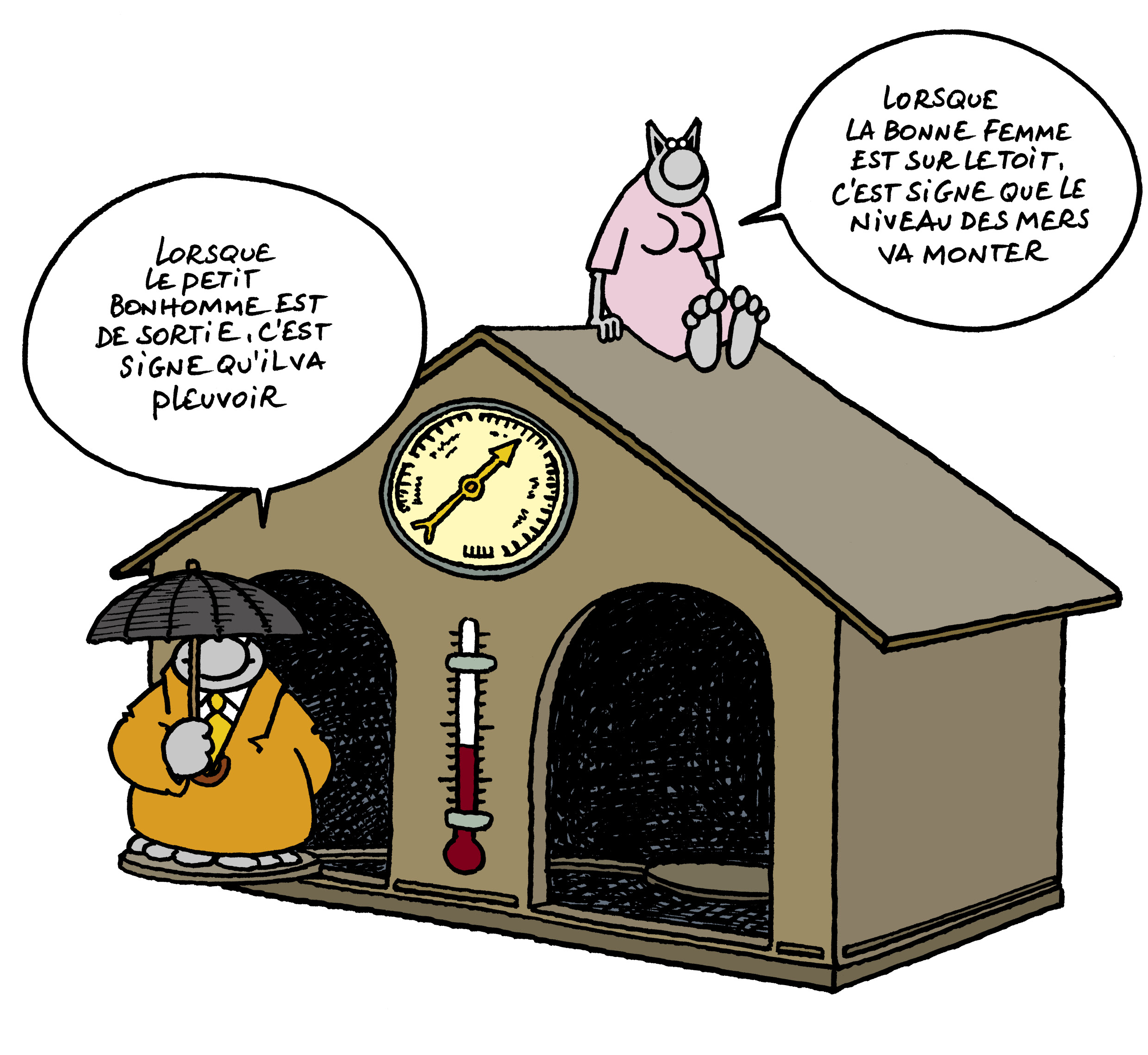 'When the little guy is out, it means it's going to rain. When the woman is on the roof, it means that the sea level is rising.'
But everyone is not always receptive to his arguments. So what? He has to shut up, under the pretext that the bastards do not listen to him? Well, no, he won't! Le Cat and its author will continue tirelessly to denounce the turpitudes of those whom nothing stops in their race for indecent profits.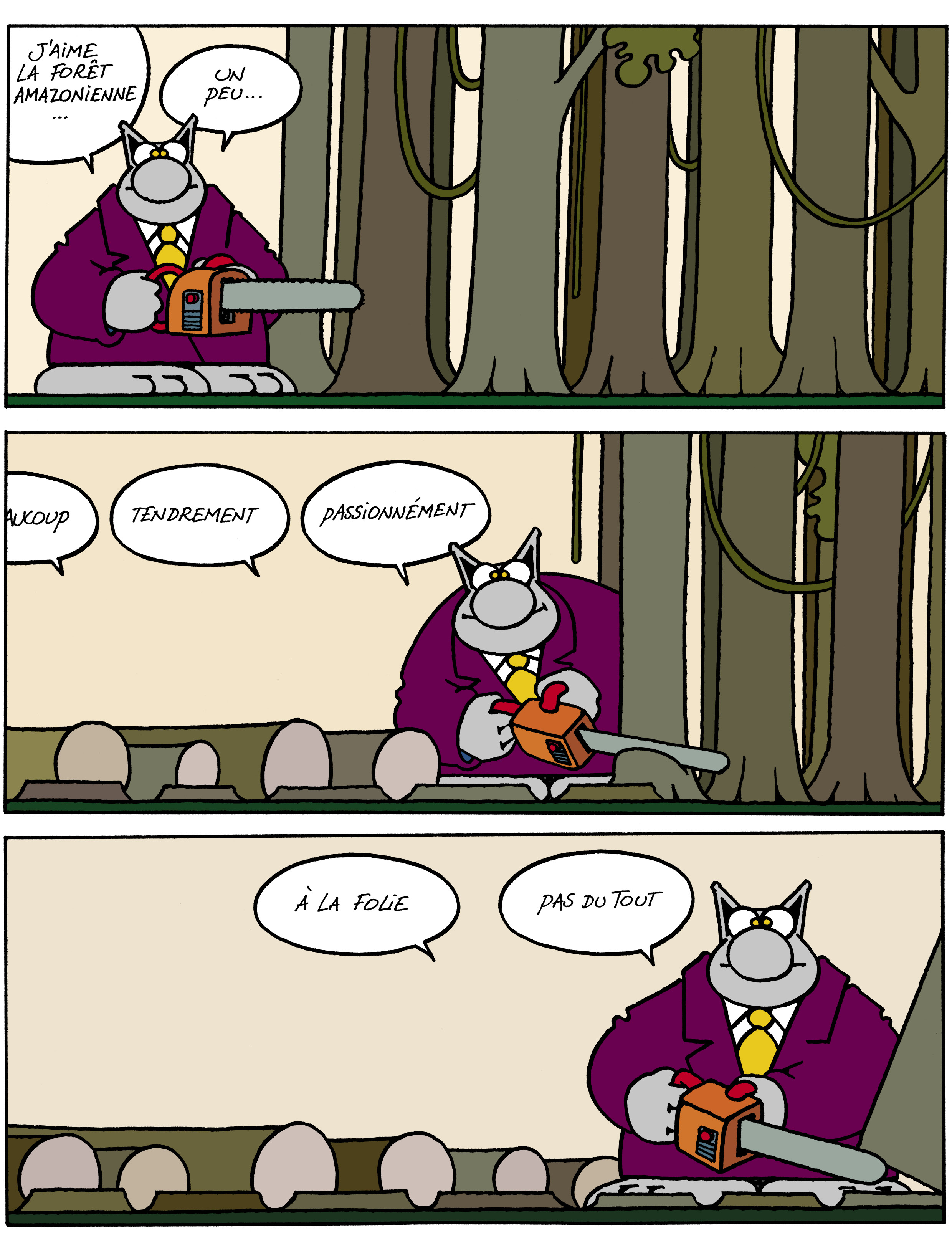 'The Amazon forest loves me, loves me not, loves me, loves me not … at all.'
And if their committed messages don't always make things happen as we would like, let's focus on the poetry that emanates from his appearances in the public space. And if the children ask why Le Cat is attacked by birds, it will suffice to answer them: 'Well, because for millennia cats have eaten birds. And now they are fed up with birds. So they are the ones who eat Le Cat. Do you understand, Hashtag*? Is it like the Metoo of small birds?'
* Scandinavian first name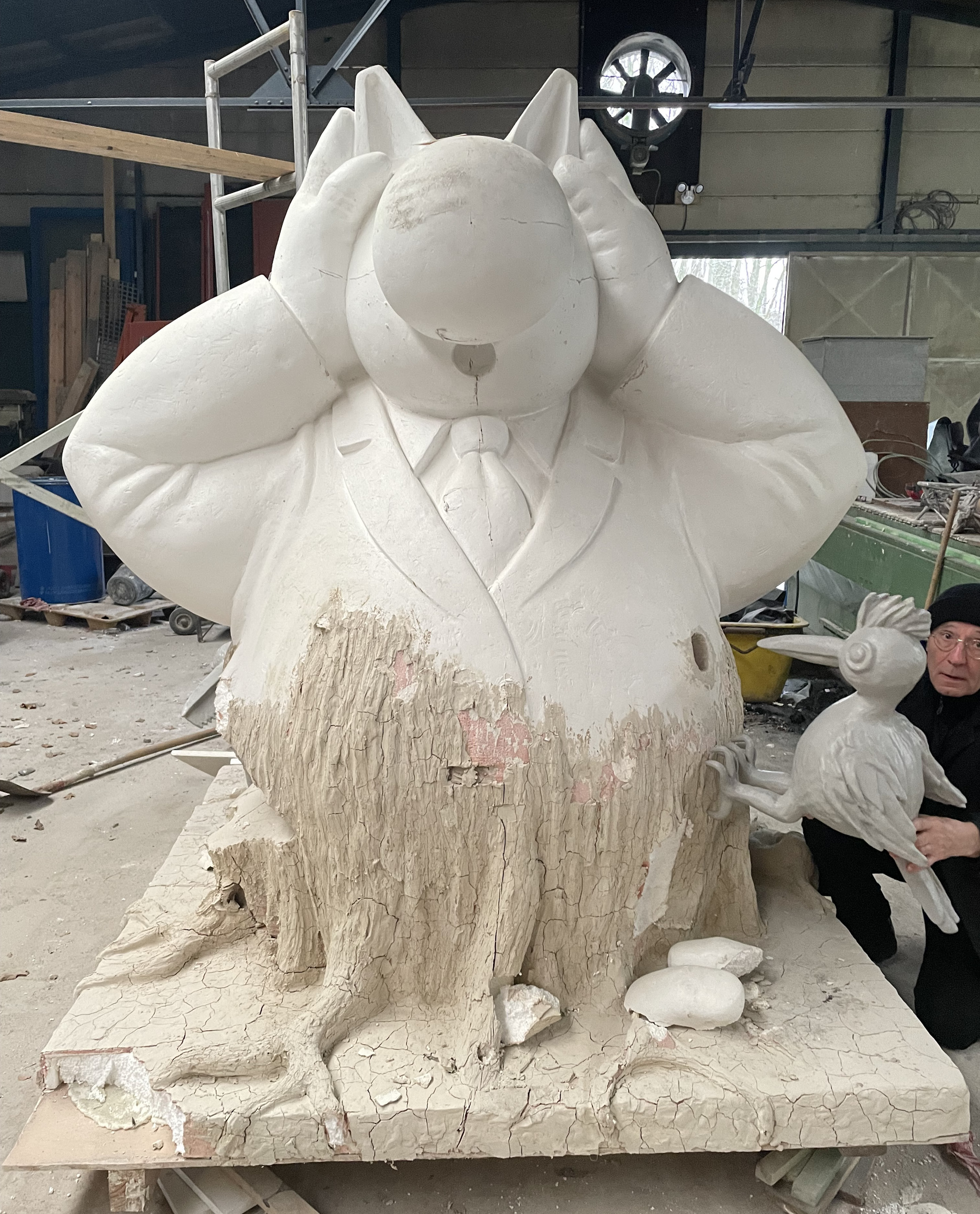 A visitor: – And so, this title « One Two Tree », well done! This is really a good one. You are too strong!
Geluck: – Well, that one, for once, is not mine. My collaborator Ariane found it.
Visitor: – Is that true? You didn't come up with it? Well, you've disappointed me, Mr Geluck.
Geluck: – (sigh)…