ROLL UP! ROLL UP!
For the Manneken-Pis'n-Dog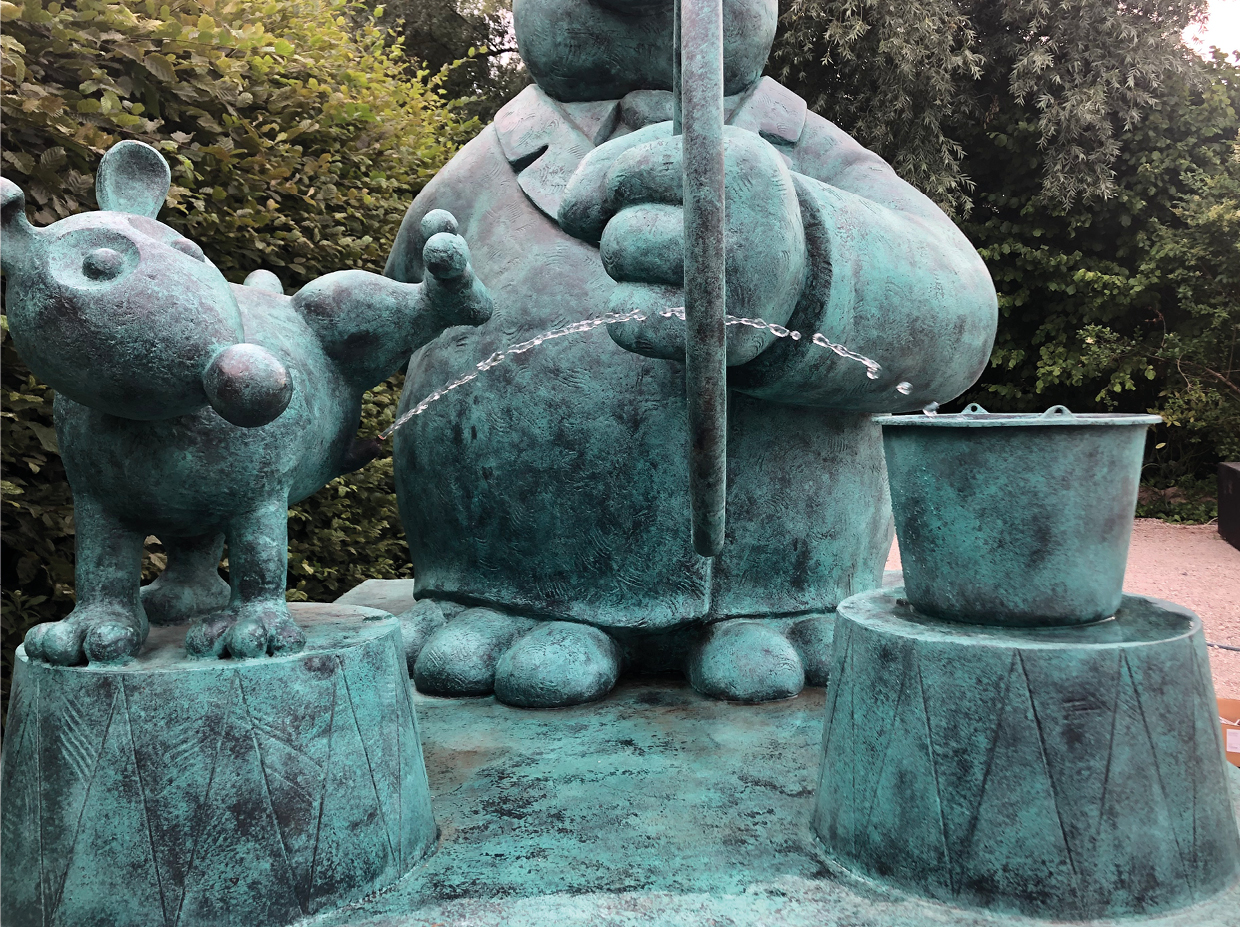 When you take a look at world sculpture, from the Venus of Willendorf to Jeff Koons' Balloon Dog, you realise that not many statues pee. I've counted three.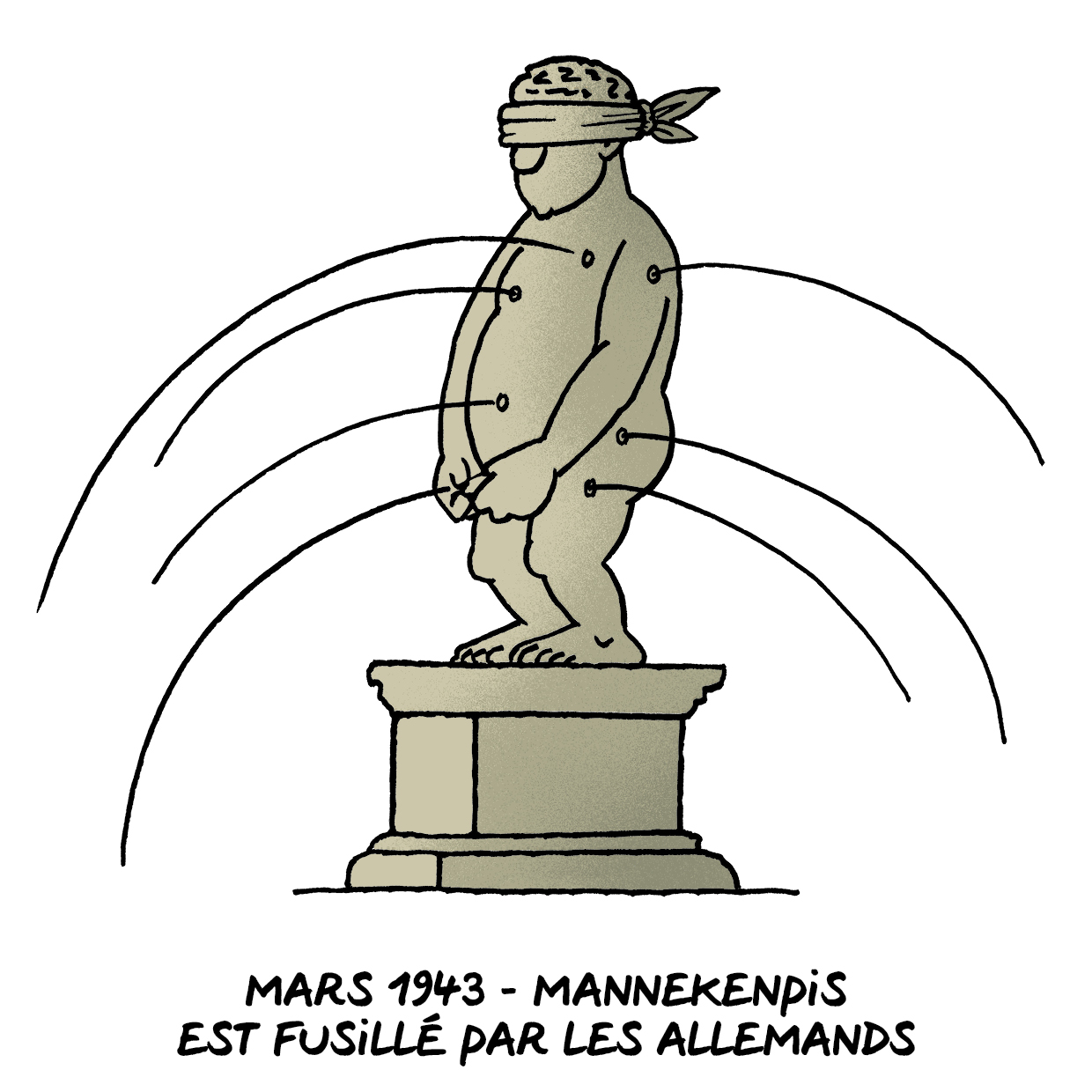 "October 1943


The Manneken Pis is shot by the Germans"
The Manneken-Pis, Jeanneke-Pis, and Tom Frantzen's Zinneke-Pis … a world-famous little boy, a little girl, and a dog. "Roll up! Roll up!" will therefore become Number 4. But it's the only one in which peeing is the key to a circus act.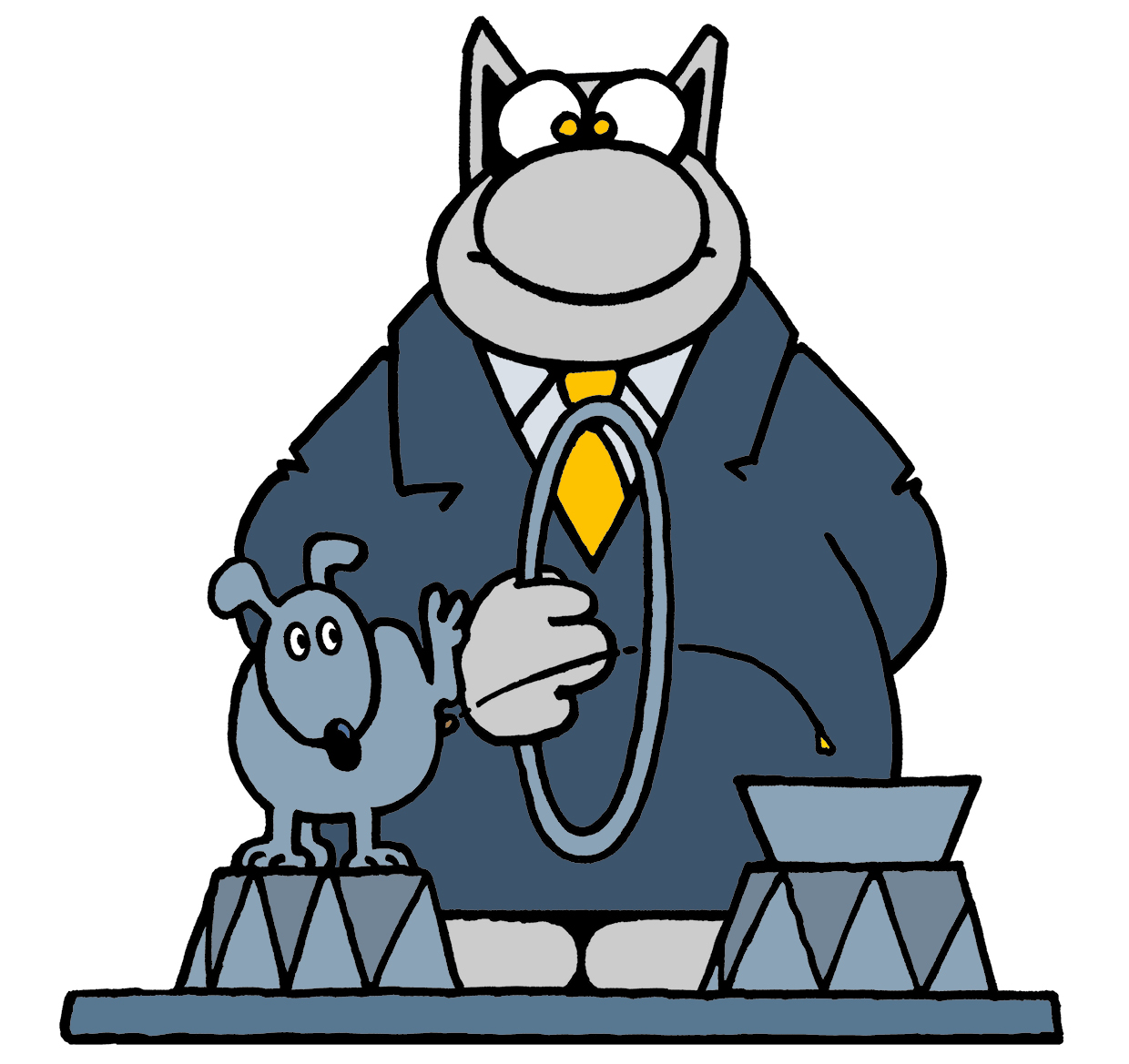 At one time, Philippe Geluck thought of making an enormous 30-metre replica of the Manneken-Pis and putting it into Lake Geneva next to the famous water fountain. This underwater Manneken-Pis would have peed vertically into the air. Geluck finally gave up the idea, and was glad he did.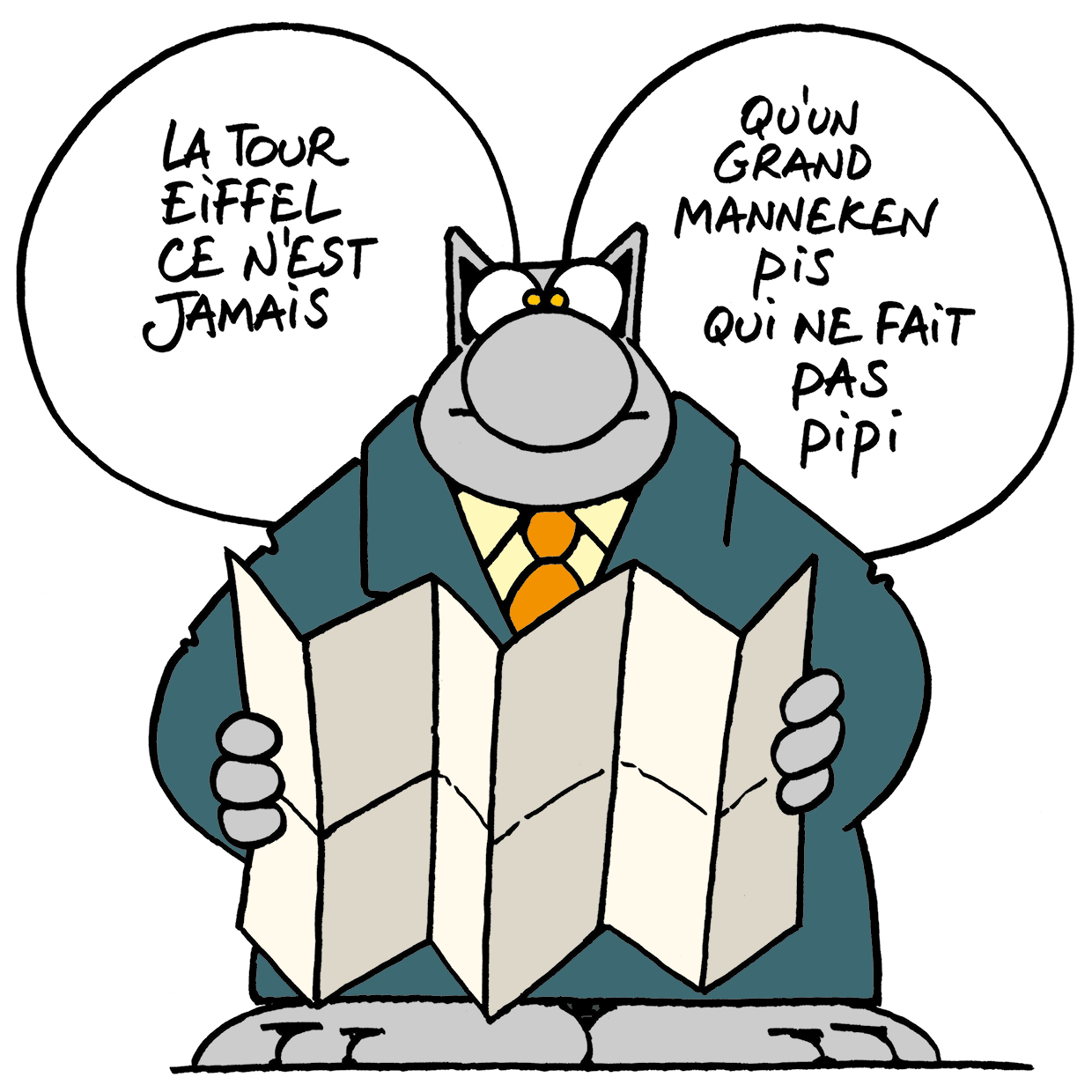 "The Eiffel Tower is really only


a big Manneken Pis that doesn't pee"
– How to make Le Cat… in 300 ways –