ROMEO AND JULIET
But soft! What beak through yonder ladder peeks?
Does this lovely sculpture really evoke the impossible love between Romeo and Juliet?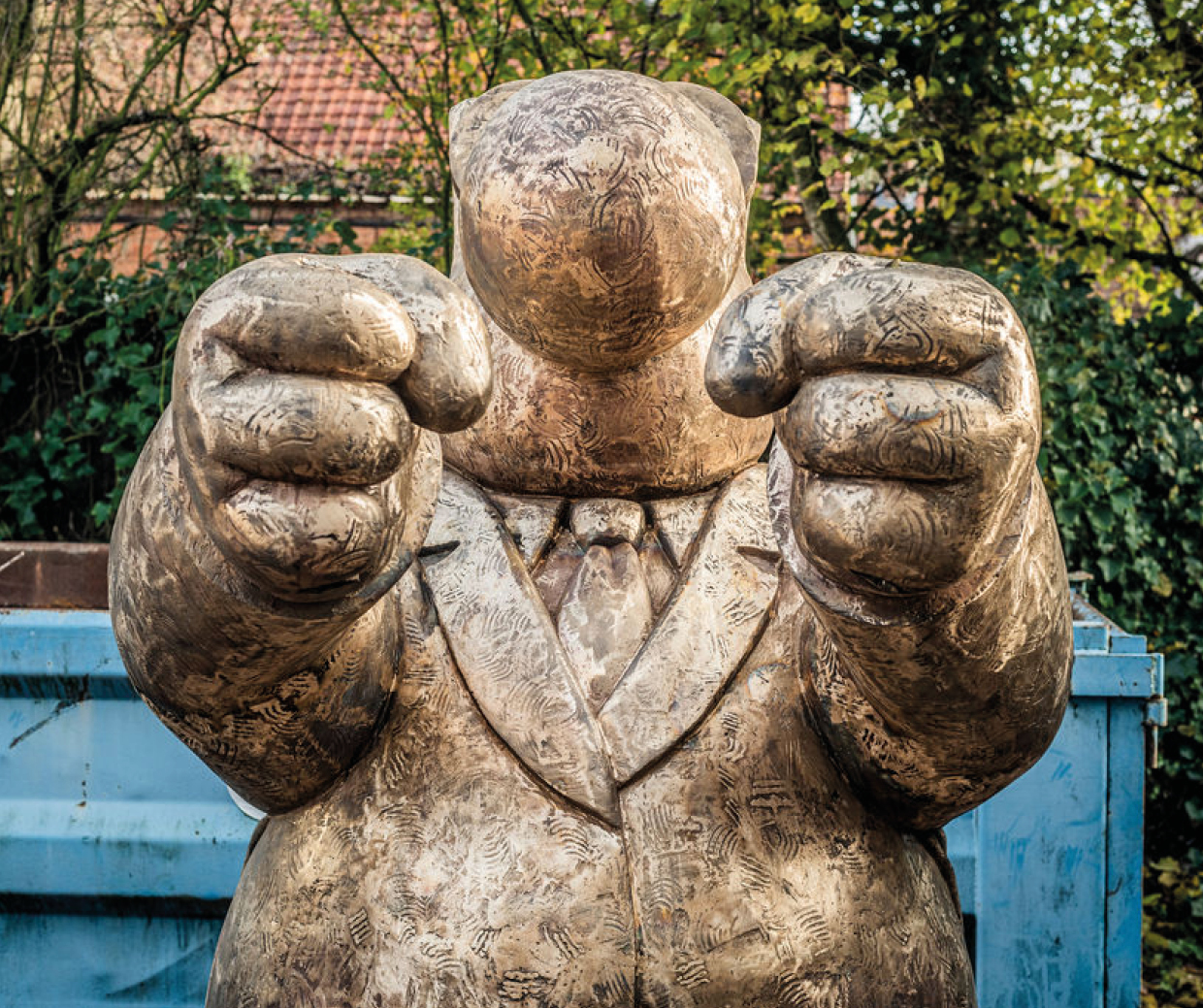 Shakespeare tells us the story of these lovers of Verona who fall in love at first sight, but alas they are the children of two great families who have hated each other for generations.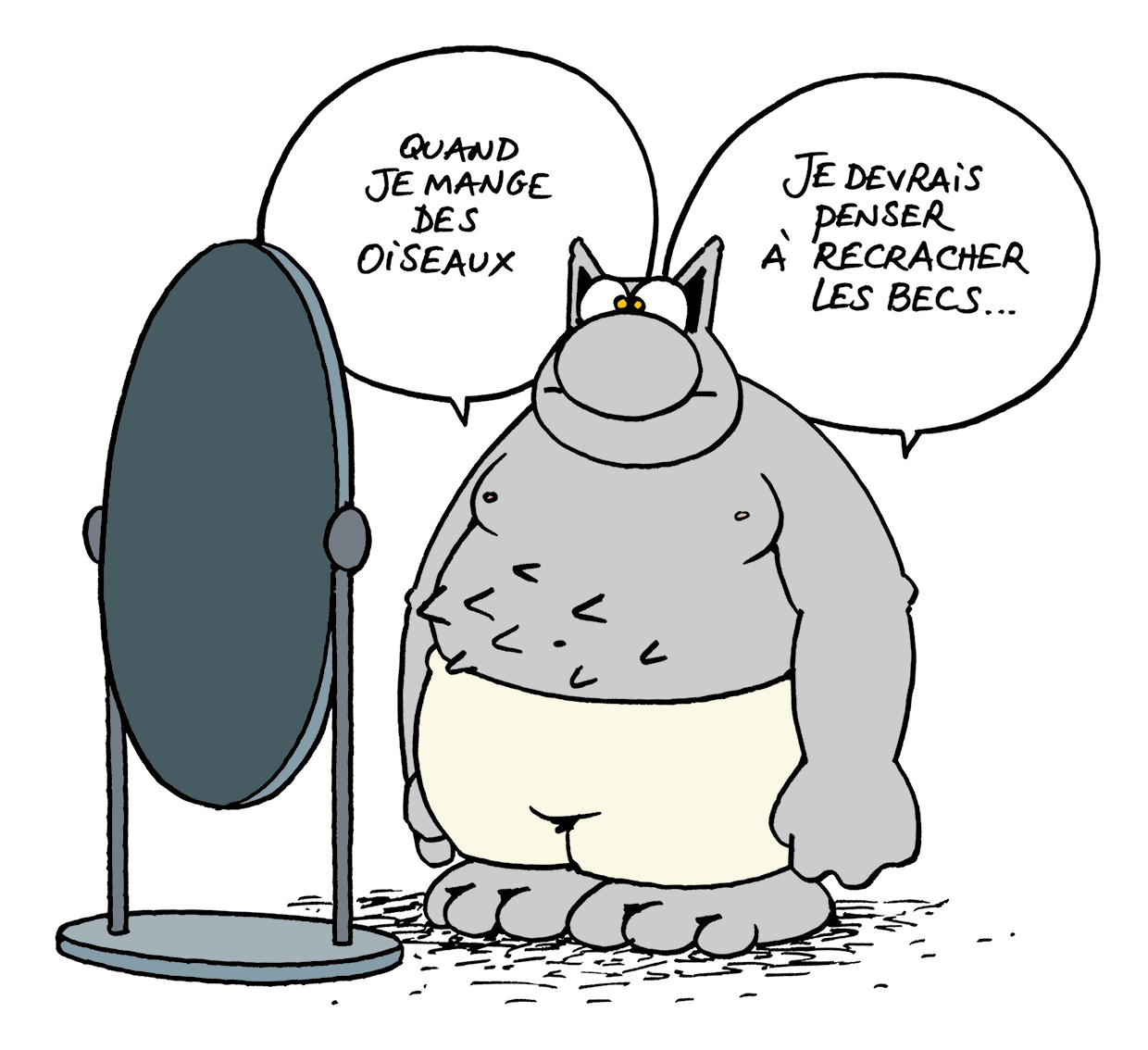 "When I eat birds I really must remember to spit out the beaks … "
With animals, it's the same. Cats have eaten birds forever and are not about to stop. And yet this Cat and that bird look at each other, wondering if things will ever change … one day.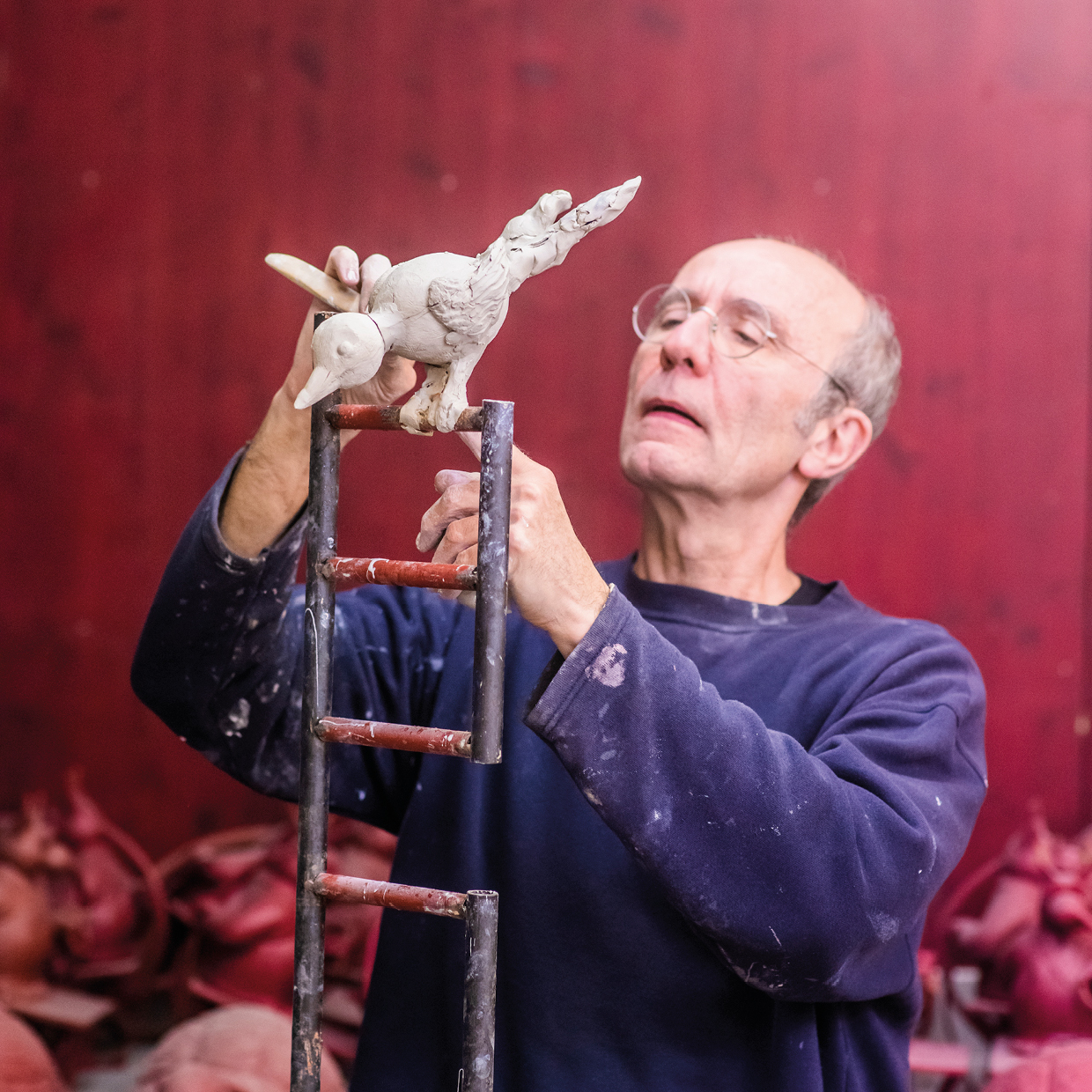 It is in the power of the human race to put an end to the senseless antagonisms which have so often degenerated into fratricidal conflict.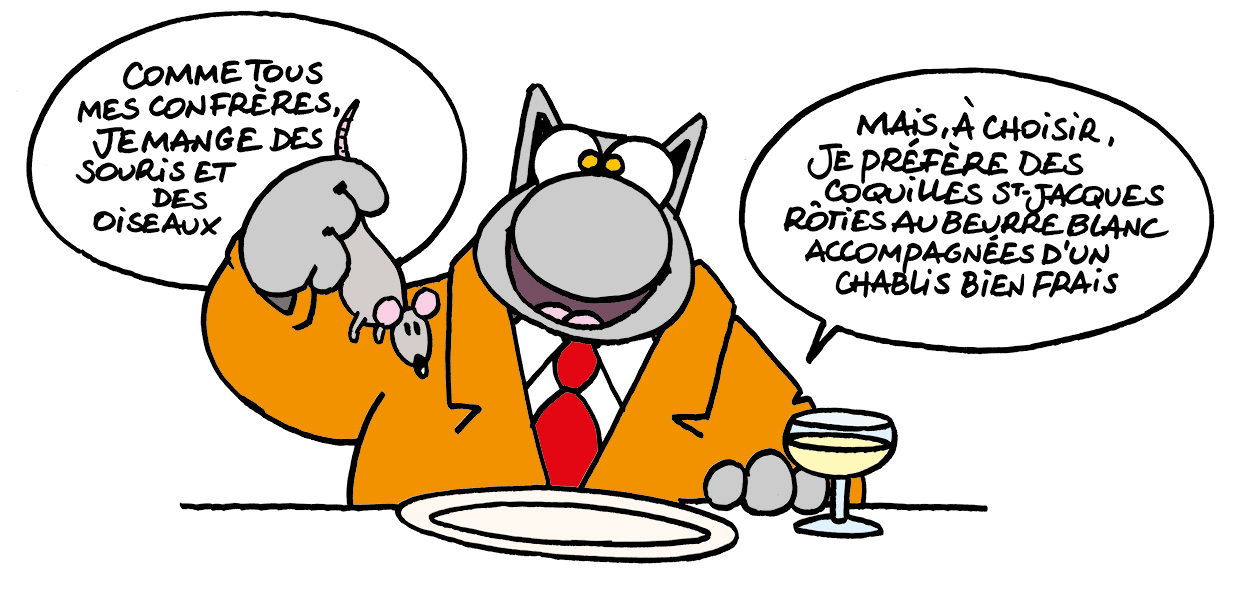 "Like all my colleagues,
I eat mice and birds


But if I had to choose, I'd much prefer scallops cooked in beurre blanc and washed down with a nice chilled chablis"
So why don't we take these two as examples – observing, socialising and getting to know each other, instead of tearing each other apart?
– Romeo and Juliet –