SINGIN' IN THE RAIN

Raining in my heart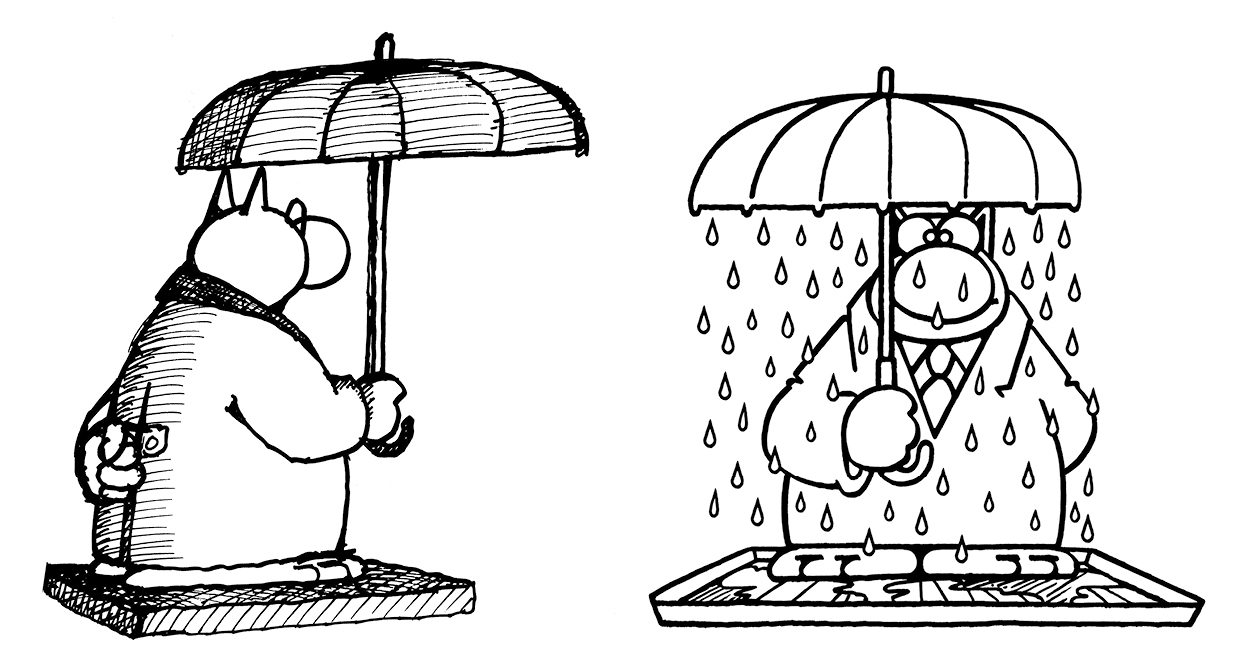 From "Here Comes The Rain Again" to "A Hard Rain's Gonna Fall"; from "Purple Rain" to "Raindrops Keep Falling On My Head"; from "Come Rain or Come Shine" to "I Can't Stand The Rain" … the number of songs inspired by this meteorological phenomenon is almost limitless, whether they be old-fashioned or just brilliant.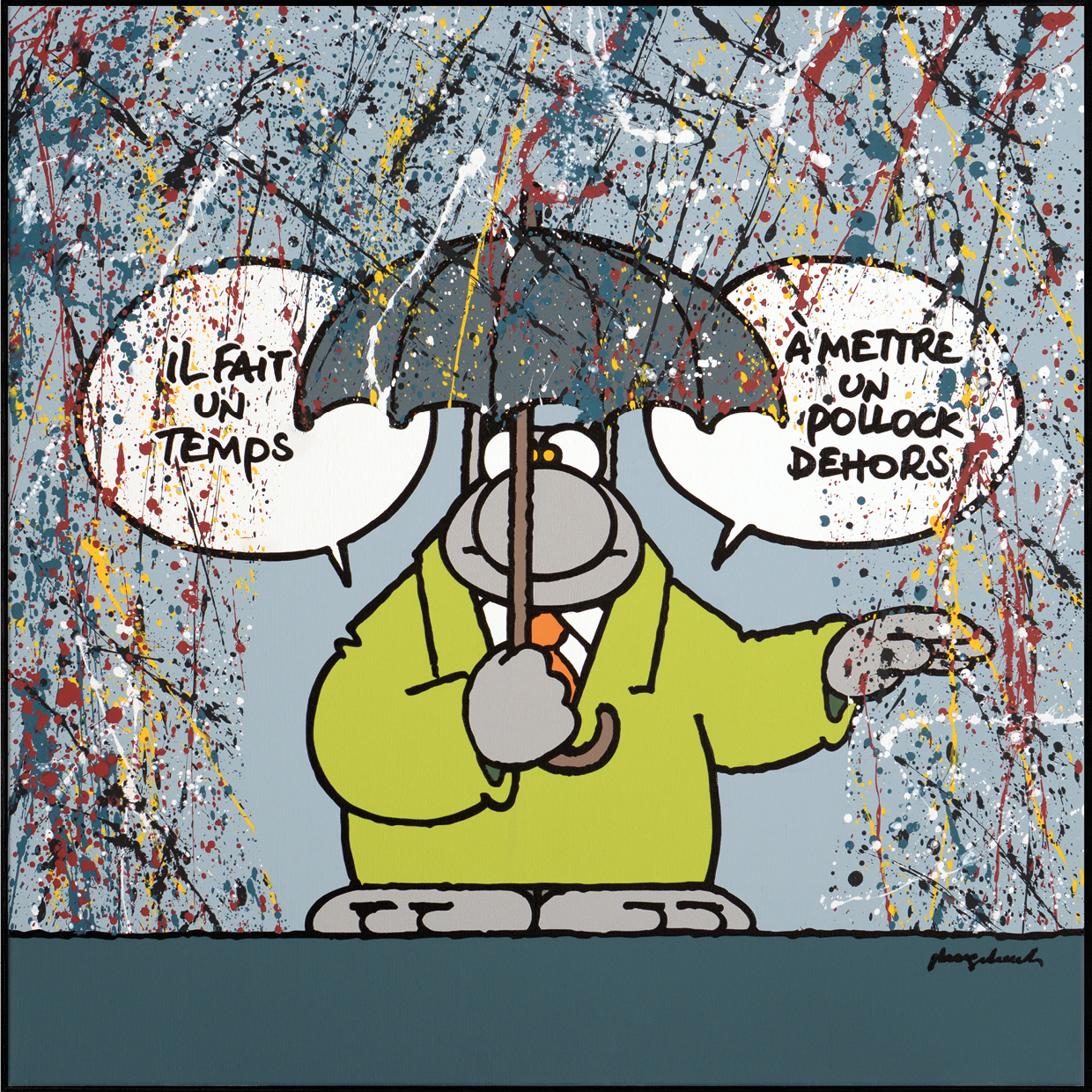 The weather's bad enough


to put a pollock out
And people who can't sing very well say that when they start singing the raindrops start falling …

Le Cat doesn't even need to sing for the heavens to open. He just has to say nothing.

A raindrop can put out a match
A downpour doesn't put out a forest fire
I like it when I have to say intelligent things
And this is probably why he talks so much in his albums – so that we can stay dry and be bathed in the warm rays of the sun. Thank you, Le Cat!
– How to make Le Cat… in 300 ways –