THE TALKER
Words fly away, unless they're made of gold or bronze
It was time to put the great geniuses in their place! There is absolutely no doubt that Auguste Rodin (1840-1917) was a genius, influenced by the work of Donatello and Michelangelo, who left us hundreds of sculptures – all masterpieces – and thousands of watercolours.
"It's funny … when I talk like this, I get the impression that somebody's writing my text in the bubble


But like this, I really feel like I'm talking normally"
But we mustn't get carried away. Let us not forget that Rodin's sculptures don't say a word. Whereas with Le Cat, it's just the opposite. But that doesn't make Rodin any less a genius.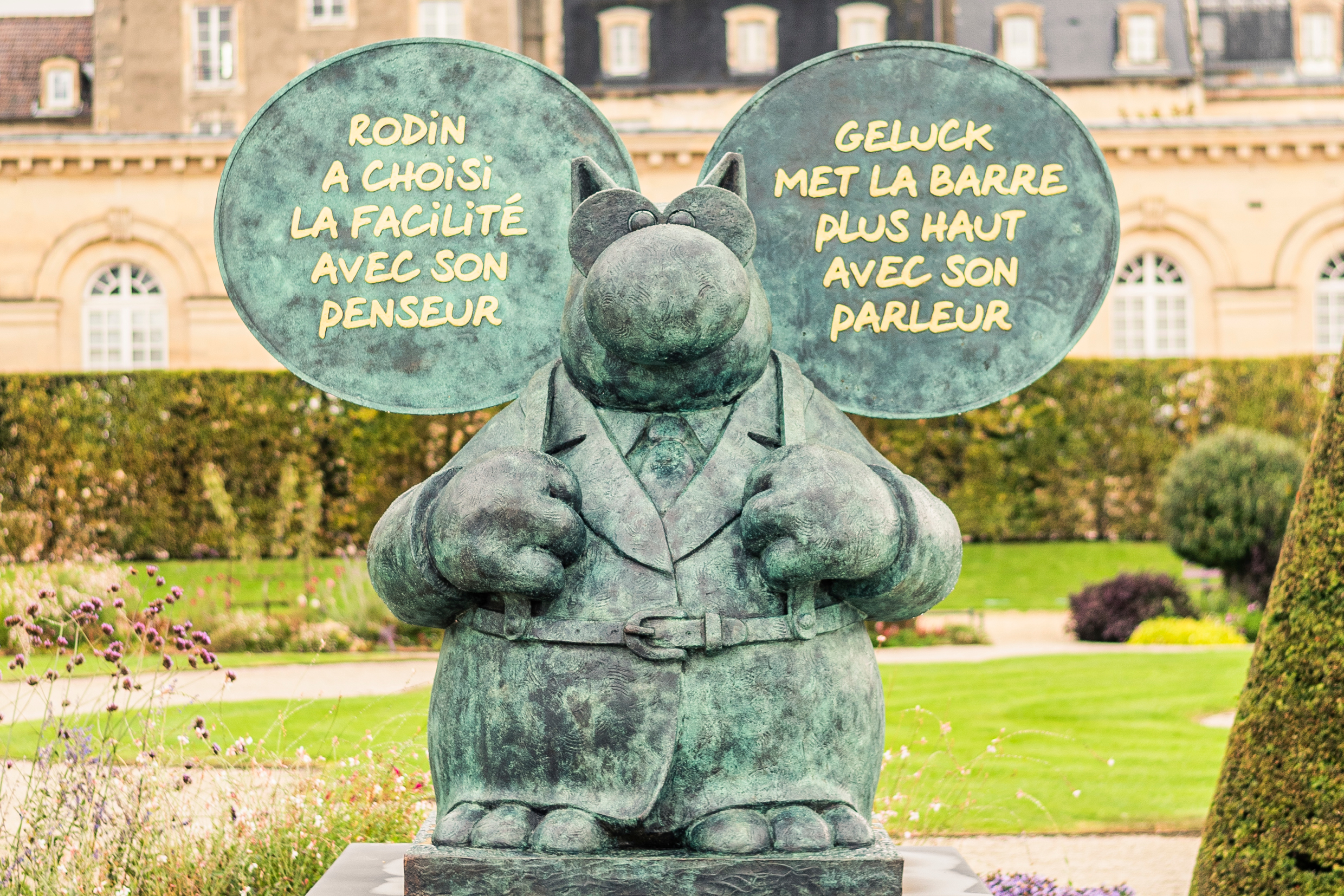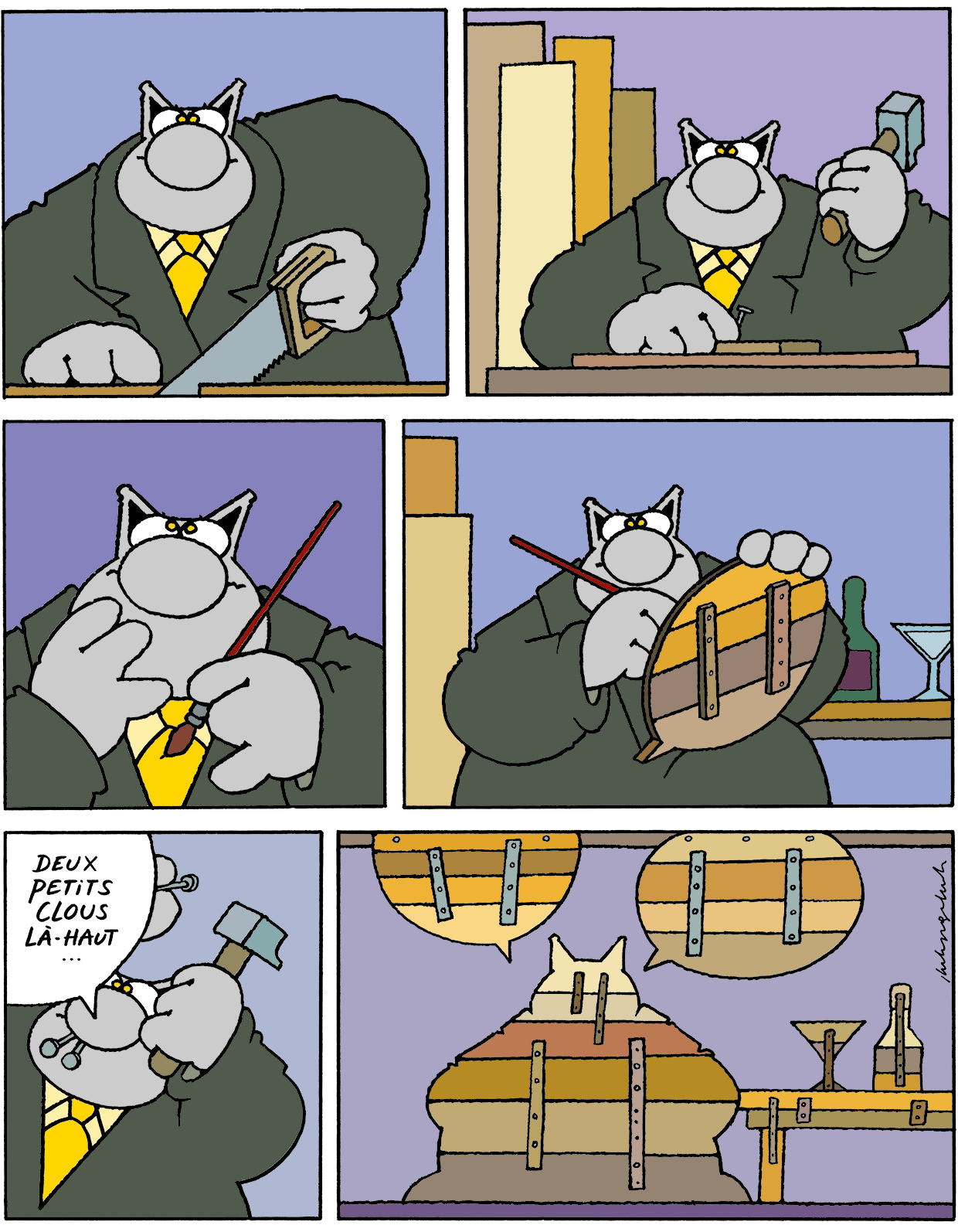 "And then two little nails up there …"
– Le Cat talks… to you –