WHO IS PHILIPPE GELUCK?
A veritable one-man-band, illustrator, comedian, actor, and man of radio and television, Philippe Geluck was born in Brussels in 1954 into a family steeped in the arts.
In 1976, he founds the Théâtre Hypocrite and for ten years or so, he pursues his career as an actor in Belgium's leading theatres.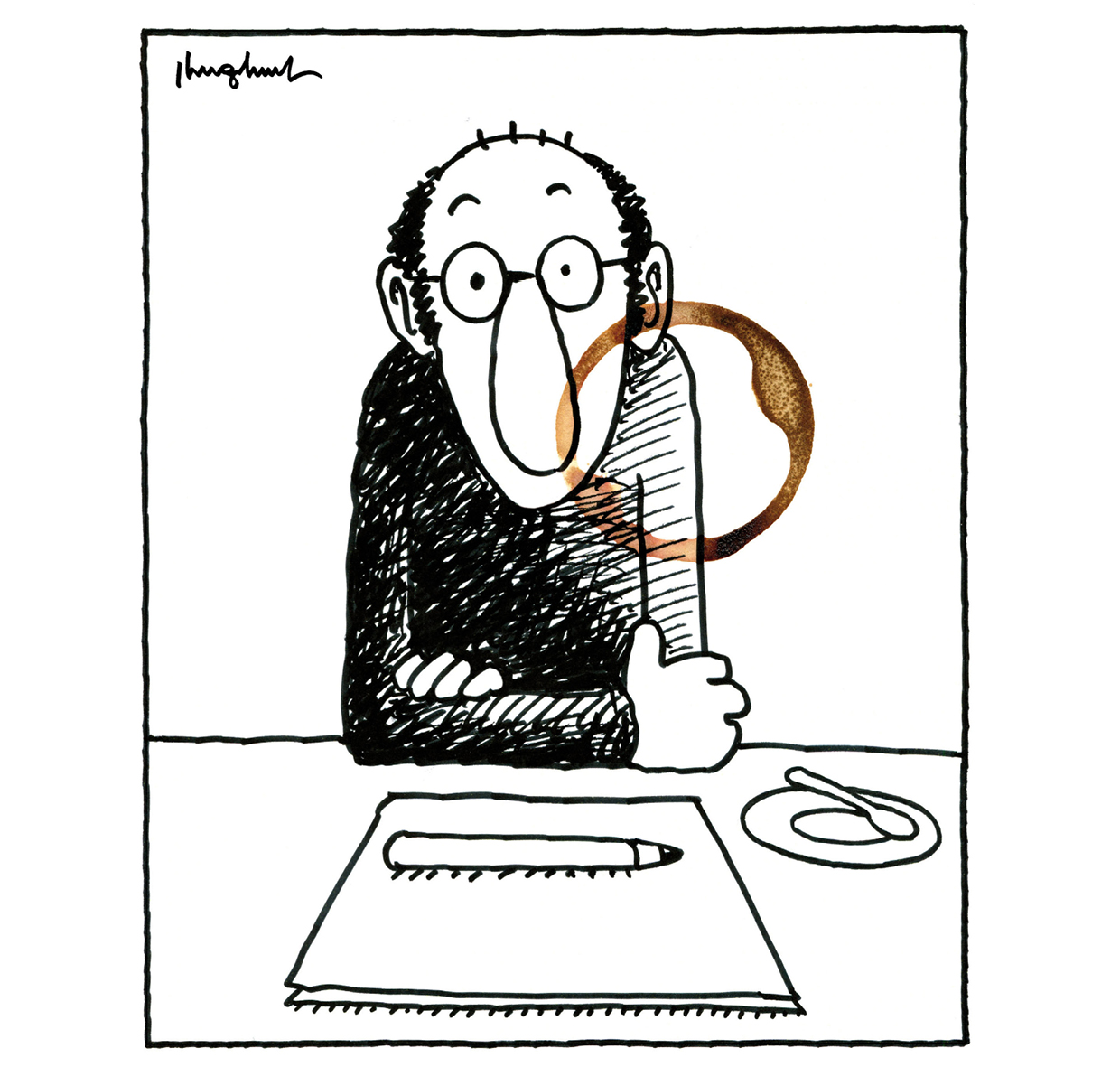 From 1979 to 2006, he created, hosted and took part in thousands of radio and TV programmes in Belgium, for RTBF, Belgium's national francophone broadcaster, and RTL, and in France – France 2, France Inter, Europe 1. He appears regularly on the prime-time TV shows of Michel Drucker and Laurent Ruquier.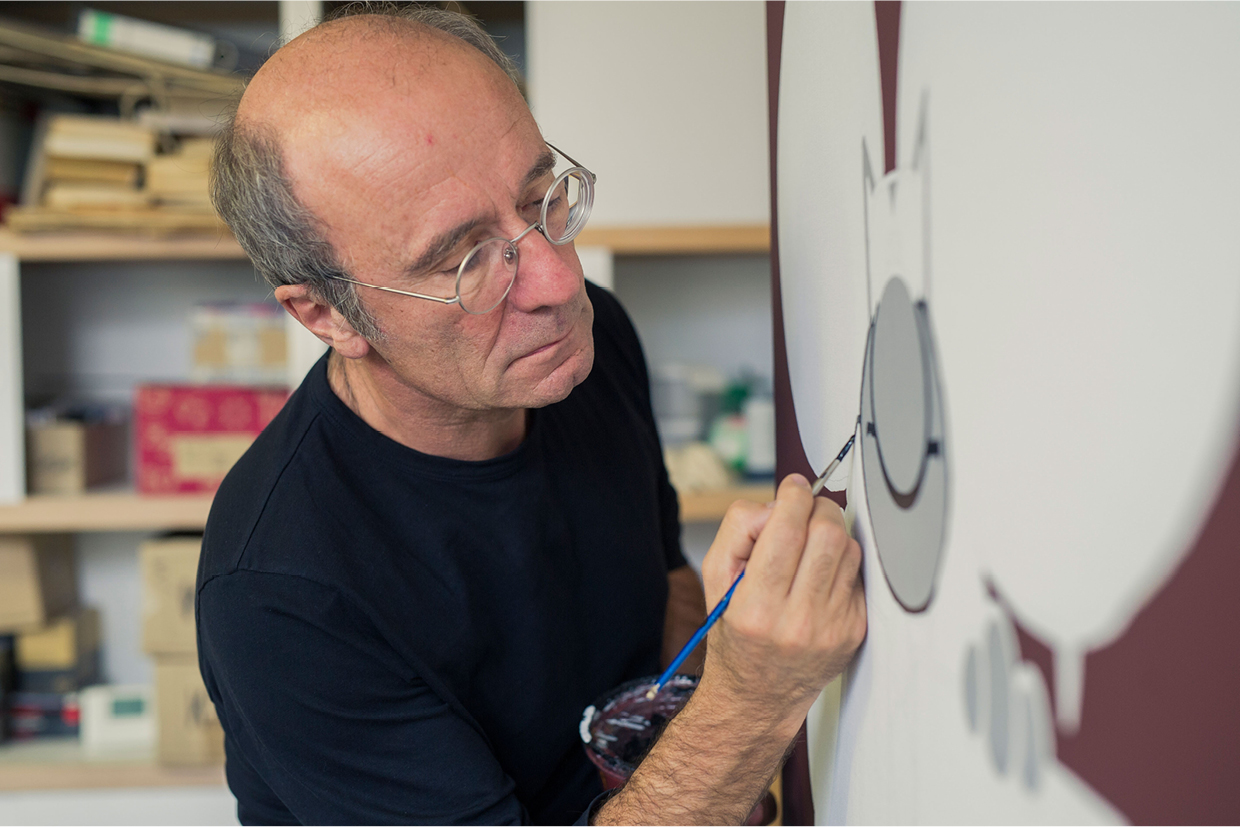 At the same time, he draws and paints and exhibits his wacko drawings and watercolours in galleries in Brussels, Paris, London, Milan, Copenhagen, Neuchâtel and Dallas.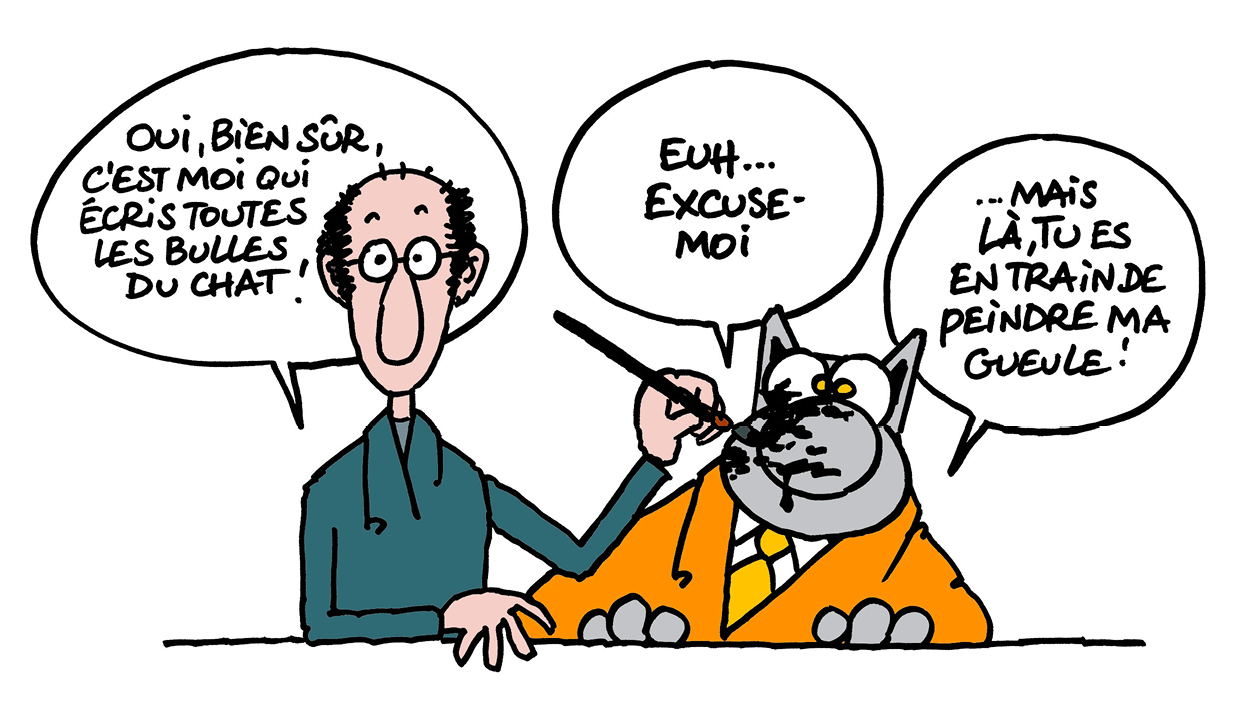 – Yes, of course, it's me who writes all the bubbles for Le Cat
– Errr … excuse me. But you're writing on my face
In 2003, the major exhibition 'Le Chat s'expose' celebrates 20 years of our feline hero, drawing more than 350,000 visitors in Paris, Brussels, Bordeaux and Rennes. In 2016, 'L'art et Le Chat' ('Art and Le Cat') initiates visitors, young and old, into key works in the history of art – with Geluck's typical humour.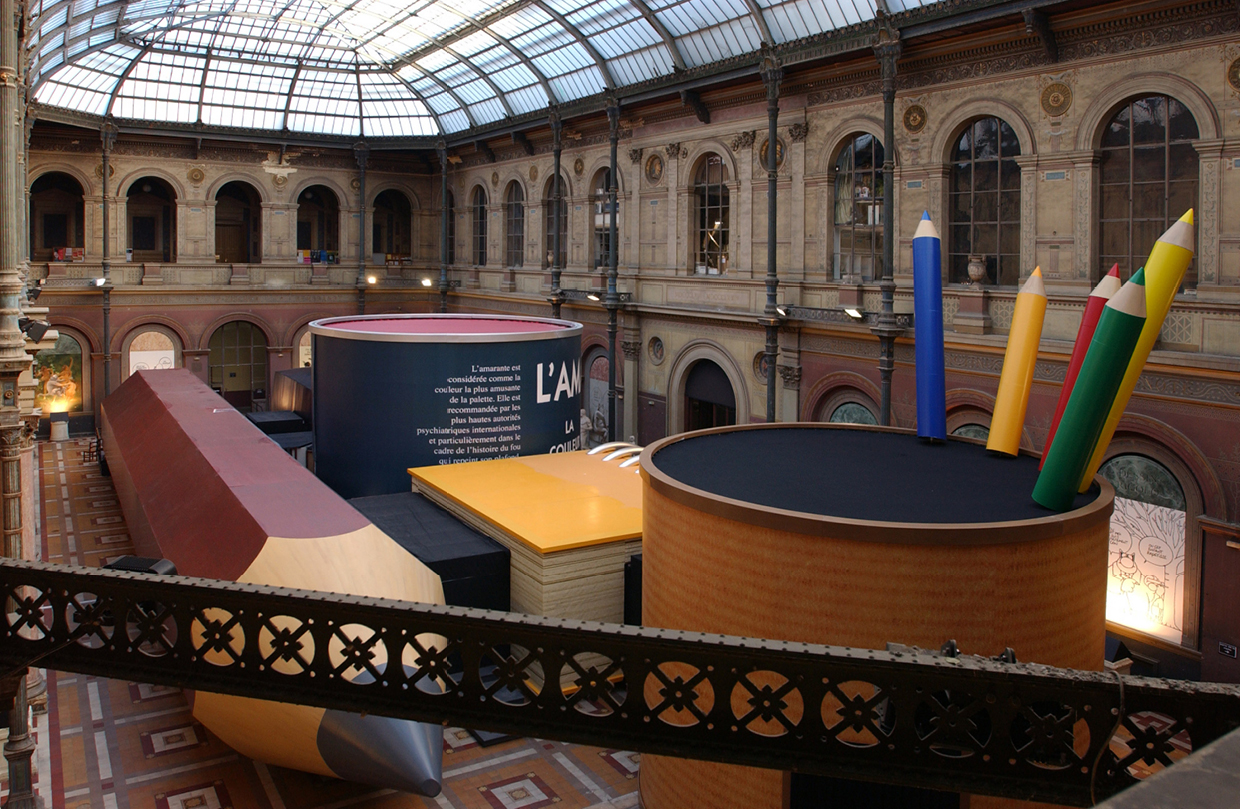 Since then, drawings, canvasses and sculptures by Philippe Geluck have been exhibited in numerous contemporary galleries and art fairs.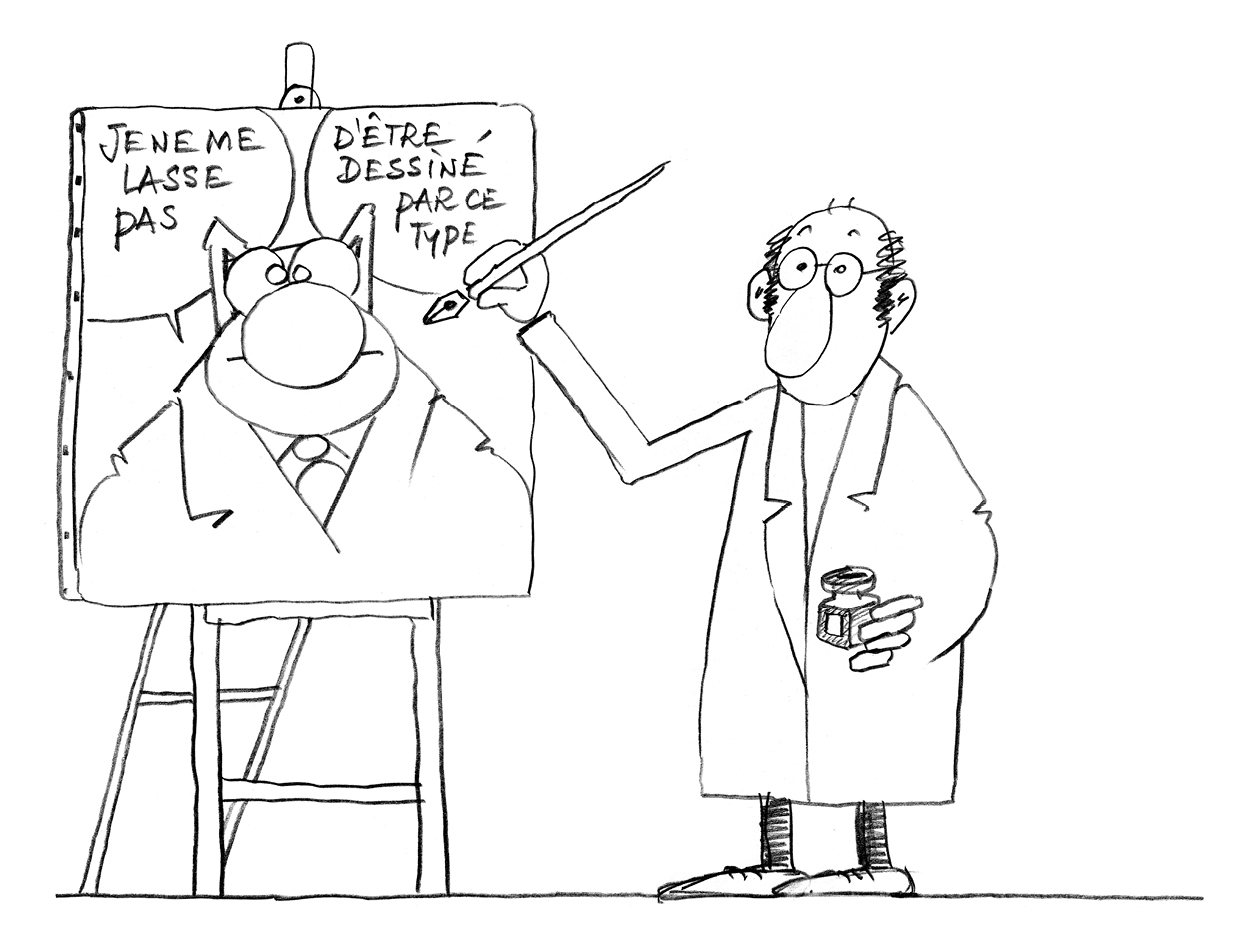 – I never get tired of being drawn by this guy
Philippe Geluck is now actively working on the 'Museum of Le Cat and Humorous Art' in Brussels, which will open in 2025.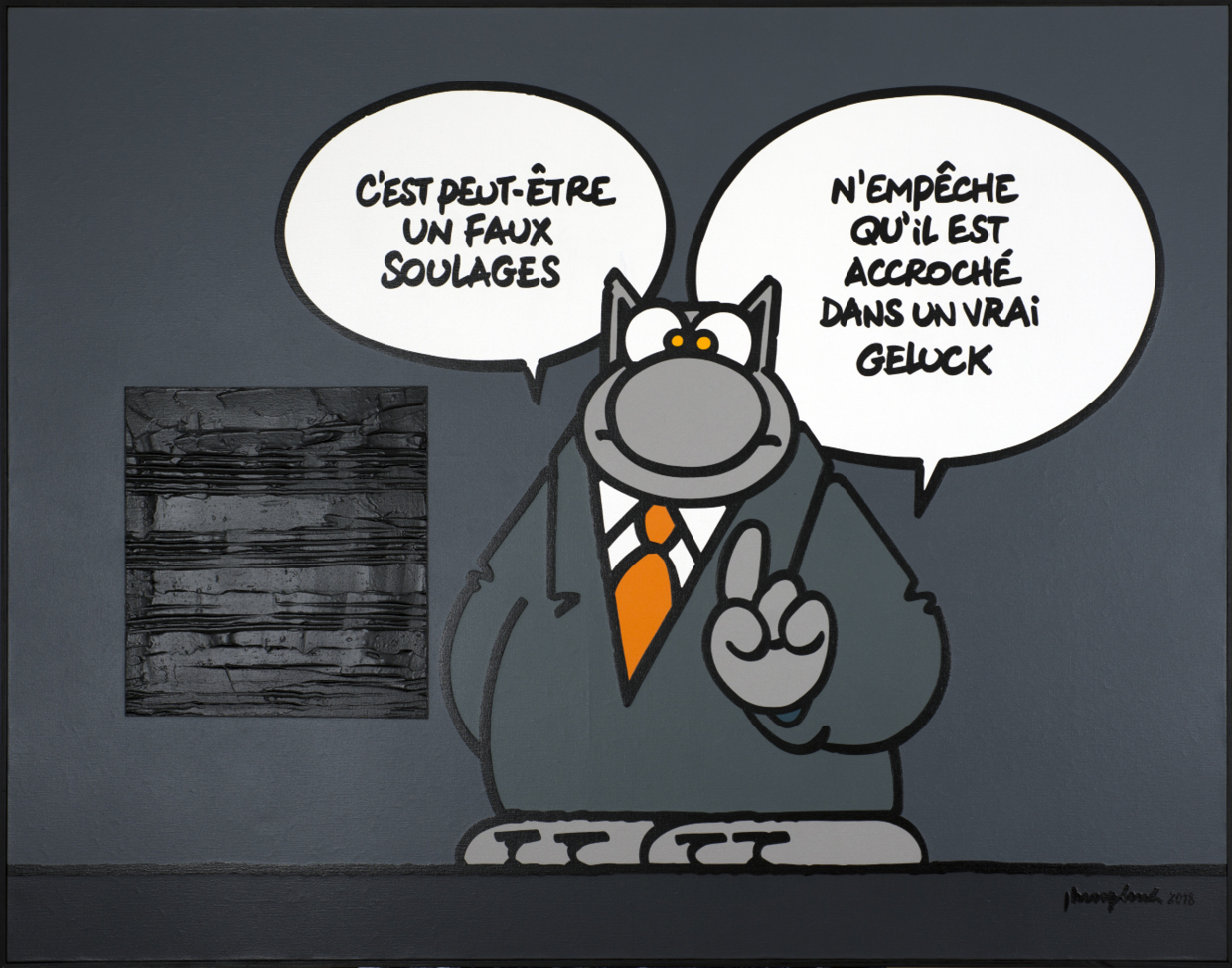 – OK, maybe it is a fake Soulages. But it's hanging in a real Geluck
Since 1986, 23 albums of Le Cat have been published by Casterman, as well as six best-of's, a number of books, and three exhibition catalogues: 'Le Chat s'expose', 'Art and Le Cat', and now 'Le Cat Walks'.
To purchase a sculpture or a work of art, please write to us: kat@geluck.com